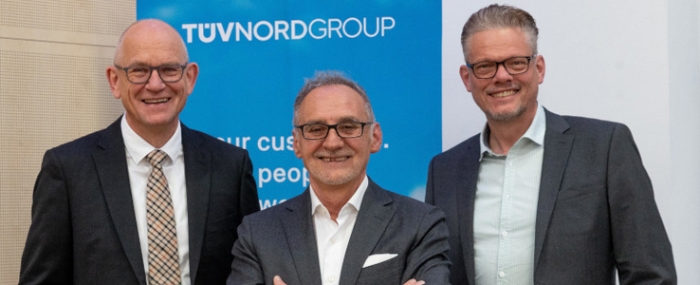 Business |
Tüv Nord Group acquires majority stake in HTV
Tüv Nord Group acquires a majority stake in the semiconductor and electronics specialists HTV and HTV Conservation, based in Bensheim, Germany.
With this acquisition, the Tüv Nord Group and its semiconductor subsidiary Alter Technology will extend their position among Europe's OSAT (Outsourced Semiconductor Assembly and Test) companies providing automated semiconductor assembly, testing and chip programming services into new markets and technologies.
"The acquisition is part of our group-wide innovation strategy in the high-technology sector. Semiconductors are the key to the advancing digitalisation of the world. More and more companies are having their semiconductor chips tested and processed by external, highly specialised companies," says Dirk Stenkamp, Chairman of the Board of Management of Tüv Nord Group in a press release.
Mr. Stenkamp continues to state that the addition of HTV provides the group with access to sectors such as automotive, industrial automation and medical technology.
The acquisition includes HTV Halbleiter Test Vertriebs-GmbH, which specialises in testing and programming semiconductor chips as well as sensors and optical components such as LEDs. The acquisition also includes HTV Conservation GmbH, which has developed an innovative procedure that stops the ageing process of microelectronic components. With the solution, semiconductor chips can be preserved functionally stable for up to 50 years.
"We are convinced that with TÜV NORD and ALTER TECHNOLOGY we are placing our life's work in good hands, which will continue our growth course and offer our employees excellent prospects for the future," says Edbill Grote and Thilo Tröller, founders and managing directors of HTV and HTVC.