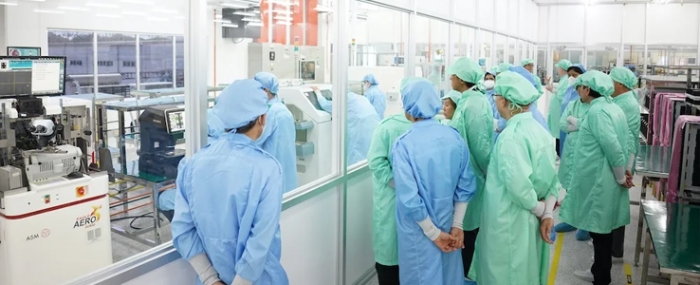 Business |
Gallium Semiconductor expands in the Philippines
On February 3, 2023, Gallium Semiconductor officially opened the doors to its new cutting-edge manufacturing facility in Laguna, Philippines.
This new production line boasts – what the company describes as – the latest and most advanced RF power transistor technology that is designed to serve customers worldwide. The company states in a press release that the technology used in the new facility allows Gallium Semi to provide its clients with solutions that are ahead of the curve.
This technology will help the company meet the growing demand for RF power transistors and amplifiers, and solidify its position among providers of high-performance solutions for 5G communications, aerospace and defense, and multimarket applications.
"We are proud to announce the opening of our advanced manufacturing facility in Laguna," says Henk Thoonen, Vice President of Global Operations of Gallium Semi, in the press release. "This investment is a testament to our commitment to providing our customers with the best possible solutions and services. Our new production line, equipped with the latest assembly and test technologies, will allow us to better serve our global clients and continue to provide high-quality products that meet their needs."
Gallium Semiconductor says that it is committed to delivering innovative and cost-effective RF power solutions to its customers, and the new manufacturing facility is a critical step toward achieving that goal.