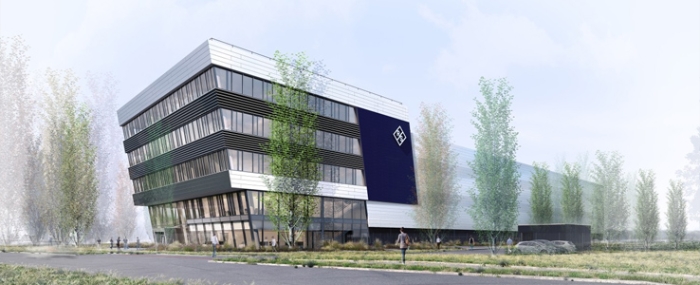 Business |
Rohde & Schwarz invests €60 million in new German facility
The Munich-based technology company is investing more than EUR 60 million in its large-scale "Neubau-Süd" project at its Memmingen location.
At the location in Memmingen, Germany, Rohde & Schwarz currently have a workforce of around 1,800 employees, focused on advancing the development and production of leading-edge technologies. The company has now broken ground on a new technology and production center with 18,000 square meters of floor space at the location.
"The construction of the new building in Memmingen underscores our strategy of in-house development and production in Germany. Our high degree of vertical integration and close proximity of development to production have always proven to be factors in our success. This approach allows us to offer our customers not only cutting-edge technology, but also a high level of security and reliability," says Christian Leicher, President and CEO of Rohde & Schwarz, in a press release.
Michael Dill, Plant Manager in Memmingen, says that the investment will strengthen the Memmingen location over the long term and that the company plans to continue growing and recruit additional staff there.
"Our very strong growth is driving demand for dozens of new employees, especially in development and production," says Michael Dill.
The employees working in Memmingen and Teisnach manufacture most of the product range in-house. The new facility i scheduled for completion in mid-2024.