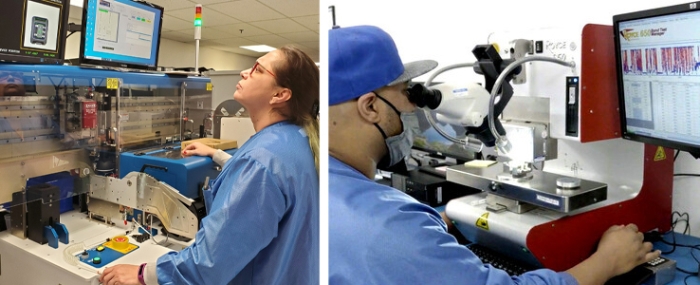 Business |
Integra selects Kansas for OSAT semiconductor project
U.S. Outsourced Semiconductor Assembly and Test (OSAT) company, Integra Technologies and Kansas Governor Laura Kelly jointly announced that the State of Kansas approved Integra's Attracting Powerful Economic Expansion (APEX) incentive application.
The expansion project that will create at least 2,000 jobs and USD 1.8 billion in capital investment in the Wichita region – contingent on receiving federal CHIPS for America funding
Integra's expansion plans are designed to address recent risks identified in the U.S. semiconductor supply chain, support the domestic semiconductor ecosystem, and strengthen advanced manufacturing in the State of Kansas.
Over the next five years, the expansion would create at least 2,000 new jobs and build a one million square foot headquarters and production facility equipped with high-tech machinery.
"Kansas is stepping up to help resolve a national security crisis by playing a key role in reshoring semiconductor production," Governor Laura Kelly says in a press release. "Our deliberate efforts to diversify the state economy since my administration began four years ago has prepared us for this moment. Partnering with Integra will secure Kansas' rightful position as a global leader in the semiconductor sector."
According to Integra, the jobs and capital investment over the first five years are the beginning of long-term expansion plans.
"We have done extensive planning for this expansion because we anticipated the increasing need for our services," says Brett Robinson, Integra Technologies President and CEO. "With Kansas' and the Wichita region's support, we have the thorough plans, long-term experience and proven record to grow our country's share of this important market."