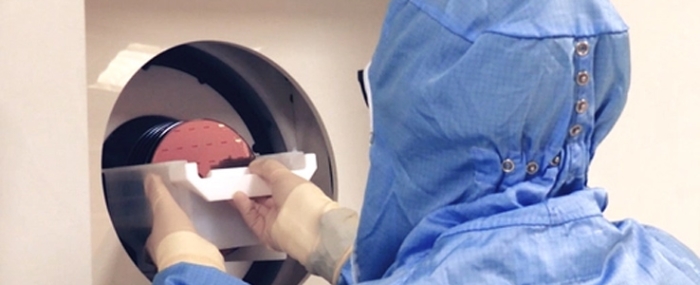 Business |
Macom to acquire assets and operations from Ommic SAS
Macom Technology Solutions has entered into a definitive agreement – via one of its French subsidiaries – to acquire the assets and operations of French semiconductor manufacturer Ommic SAS for EUR 38.5 million.
Ommic is located near Paris in Limeil-Brévannes, France, and is bringing a 40+ year heritage in material science, semiconductor wafer processing and MMIC design to Macom.
The French company currently operates a 3-inch (76 mm) wafer production line and has recently installed, but is not currently utilising, a 6-inch (150 mm) line. Its Gallium Arsenide (GaAs) and Gallium Nitride (GaN) compound semiconductor manufacturing capabilities include multiple European Space Agency (ESA) qualified semiconductor processes and products.
Macom says in a press release that Ommic's portfolio of high-frequency MMIC products and its design capability will allow the company better address microwave applications in the Telecommunications, Industrial and Aerospace and Defense markets.
"We are excited to acquire a new engineering and manufacturing facility located in France," stated Stephen G. Daly, President and CEO, in the press release. "The acquisition of Ommic is expected to enable us to further increase our focus on the European markets, expand our wafer production capability and extend our product offerings to higher millimeter-wave frequencies, which are all in line with our long-term strategy. We believe that combining Ommic's technology and manufacturing capability with Macom's scale and market presence will be a driver of long-term growth and profitability."
The purchase price of approximately EUR 38.5 million will be funded with cash-on-hand and includes real estate and all associated facilities. The transaction is expected to close during Macom's fiscal second quarter of 2023.