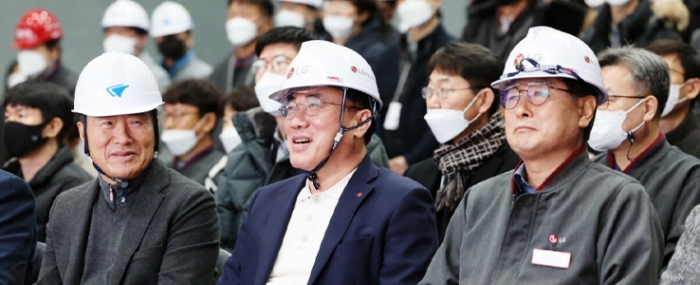 Business |
LG Innotek prepares for mass production of FC-BGA substrates
The South Korean company is gearing up for mass production of flip chip ball grid array (FC-BGA) substrates in the fourth quarter of 2023, accelerating its push into the high-end substrate market.
In late January, LG Innotek held a tool-in ceremony held at its Gumi No.4 factory, where the company is currently constructing advanced facilities for the production of FC-BGA substrates.
The company has invested USD 336 million in the 220,000-square-meter plant in Gumi, and according to a press release the company plans to continue to invest in FC-BGA.
Once completed, the facility will operate as a smart factory, integrating AI, automation and robotics as well as unmanned system. LG Innotek says that it expects to be able to start full-scale production at the plant during the second half of this year.