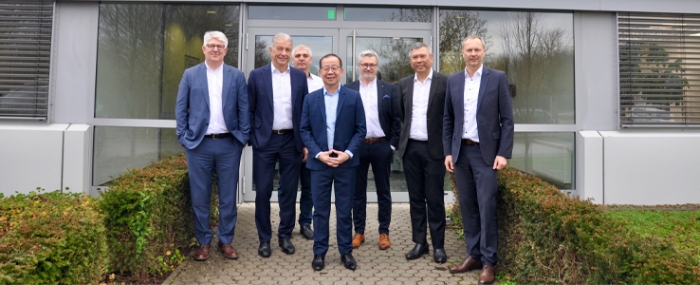 Business |
ASMPT opens European semiconductor centre of competence
ASMPT has opened its first European SEMI Centre of Competence (CoC) in Regensburg, Germany.
ASMPT already has a key SMT Centre of Competence in Munich, Germany, and now it has added a centre for semiconductor solutions.
The new Regensburg facility will focus on ASMPT's SEMI solutions business, which provides a range of assembly and packaging equipment for the microelectronics, semiconductor, photonics, and optoelectronics industries.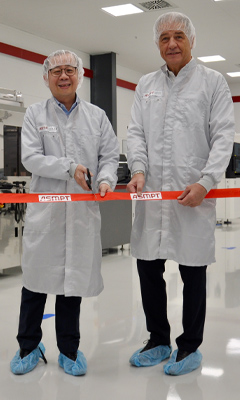 Robin Ng, Group Chief Executive Officer of ASMPT, launched the EU SEMI CoC facility, which is sited within ASMPT AMICRA (the company's subsidiary in the SEMI segment) in Regensburg.
"Our customers expect a local presence for their research and development activities as well as timely and competent knowledge transfer. With this EU SEMI Center of Competence, we are able to support our many customers both in their development of new applications, and to help ensure the success of new technologies that are being developed. We see several key opportunities in this region, for example within the automotive and photonics sectors in Germany."
At these new facilities, ASMPT will be showcasing the latest equipment and solutions, and new technologies can be comprehensively demonstrated.
ASMPT says in the press release that the EU SEMI CoC provides a defense against overall increased volatility in the global electronics supply chain. Over the last two to three years, supply chain disruptions have validated the company's focus on setting up regional research and development centre.
"ASMPT sees its role not only as a leading supplier to the semiconductor and electronics industries worldwide but also as an innovation driver for manufacturing processes," explained Günter Lauber, Executive Vice President, Chief Strategy and Digitalization Officer and SMT Segment CEO, ASMPT. "This reason alone makes it important for us to further expand our already substantial investment in research and development globally."