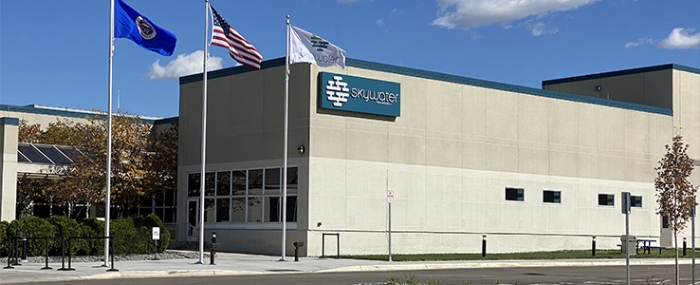 Business |
Texas company moves all its manufacturing to Skywater
VORAGO Technologies, a Austin, Texas-based high technology company providing radiation-hardened and extreme-temperature solutions, is moving all its manufacturing stateside in a strategic partnership with semiconductor foundry, Skywater Technology.
Skywater announces that it is entering into a strategic partnership with VORAGO Technologies, effectively moving VORAGO's fabrication efforts stateside to SkyWater's DMEA-accredited Category 1A Trusted Foundry.
The partnership is based on SkyWater implementing VORAGO's patented HARDSIL technology, which is a cost-effective semiconductor processing method that enables devices to operate at higher temperatures and radiation levels.
With this implementation, HARDSIL will be available to SkyWater customers as a design-enabled processing method. HARDSIL will enhance SkyWater's bulk 90 nm CMOS process for commercial use in space, aviation, industrial, and medical applications that require higher levels of radiation tolerance.
"Partnering with a U.S.-based pure-play foundry is an incredible milestone for us," says Bernd Lienhard, CEO of VORAGO Technologies, in the press release. "We're excited to move all of our manufacturing to SkyWater, the foundry of choice for our next-generation of rad-hard processors. We're proud to work with SkyWater to bring our patented HARDSIL technology to the aerospace and defense industry at large."
Recently, the U.S. has made the strengthening of domestic semiconductor manufacturing capabilities a major priority. As the semiconductor industry experiences silicon shortages, SkyWater's fab and VORAGO's technology are positioning themselves to domestically source these components for use in commercial as well as aerospace and defense applications.
"We are pleased VORAGO has chosen SkyWater as its preferred foundry," adds Thomas Sonderman, president and CEO of SkyWater. "Implementing their HARDSIL technology enhances our bulk 90 nm CMOS process by enabling applications in commercial and other markets that require high levels of radiation tolerance. VORAGO's choice to move all their manufacturing to the U.S. is commendable as the nation continues its reshoring efforts for national and economic security."