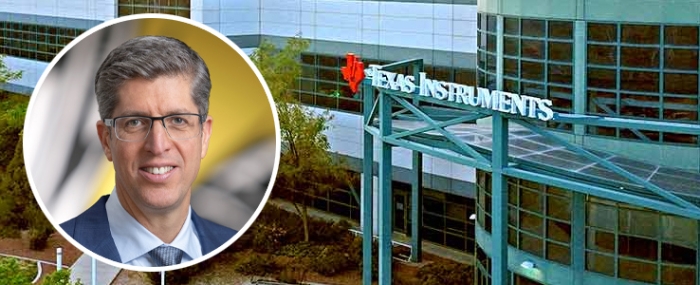 Business |
Haviv Ilan to become the next CEO of Texas Instruments
Texas Instruments has named Haviv Ilan to become the company's next president and CEO, effective April 1. Ilan is a 24-year veteran of TI and succeeds current CEO and president, Rich Templeton, who will transition out of these roles but will remain the company's chairman.
The transition is a planned succession that follows Ilan's promotion to senior vice president in 2014, executive vice president and chief operating officer in 2020 and election to the board of directors in 2021.
"Haviv is an inspiring leader who is widely respected amongst our customers, employees and shareholders," says Rich Templeton in a press release. "He has a proven track record of delivering results, an intense focus on innovation and a passion to win, all of which make him an exceptional leader. The board and I are confident that Haviv is the right person to serve as TI's next CEO and further strengthen the company for the long term."
Rich is stepping down as CEO following an 18-year tenure. During his time as captain of the ship, TI reshaped its focus to analog and embedded processing.
"I am honored to lead TI during this amazing time for our company and our industry," says Ilan. "The combination of our broad portfolio of products, strong foundation of manufacturing and technology, reach of market channels and diverse and long-lived positions all put TI in a unique class of companies."