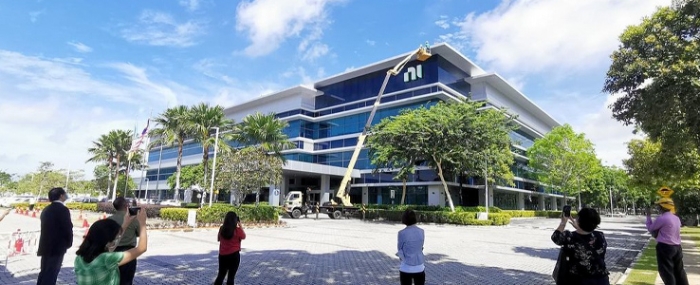 Business |
NI weighs its options – does not exclude sale
NI says it has initiated a review and evaluation of strategic options – in consultation with its financial and legal advisors – with the intent to "unlock and maximize shareholder value". This review will include a potential sale of the company.
"Over the last five years, we have been executing an exciting strategic transformation, increasing our focus on complete solutions for high-growth vertical markets," says Michael McGrath, Chairman of the Board of NI, in a press release. "We have organized around industry business units, with a sales organization that focuses on these industries, and are selling complete solutions for much larger sales. We have seen considerable success with this new strategic direction, resulting in a significant increase in bookings over the last two years."
The chairman continues to state that in 2023, NI is taking the next step in this transformation, aiming to significantly improve its operating efficiencies.
"Notwithstanding our confidence in NI's prospects, we believe initiating a strategic review to explore options to maximize value for our shareholders is the right path forward at this time."
In its review, NI says it will leave no stone unturned and consider a full range of available strategic, business and financial alternatives – including solicitation of interest from potential acquirers and other transaction partners. Some of these have already approached the company, NI writes in the press release.
"As we undertake this review and evaluation of strategic options, we will remain focused on the execution of our strategy and delivering value for all of our key stakeholders, including shareholders, customers, partners and employees," says Eric Starkloff, NI's CEO.
According to a Reuters report, citing sources with insight, the purchase interest from possible suitors compelled NI to implement a Shareholder Rights Plan – also known as a "poison pill" – that would be activated if an individual or group owned 10% or more of the company. In the case of institutional investors who are passive, the cap is 20%.
NI states in the press release that the is no deadline or definitive timetable set for completion of the strategic review, and there is no assurance that this process will result in any specific transaction.