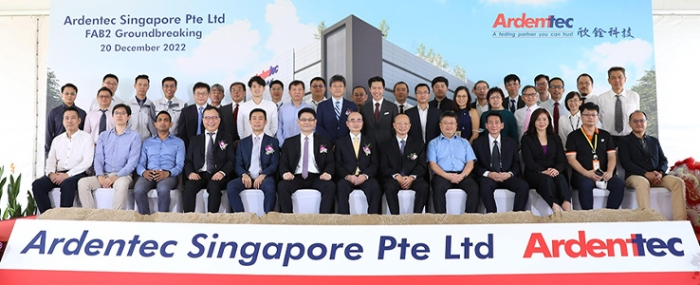 Business |
Ardentec expands with new test facility in Singapore
The provider of semiconductor test services has broken ground on its new test facility in Singapore's Woodlands Industrial Park. The new 6-story facility (named Fab2) will be Ardentec Group's 14th facility globally.
To realise its new test facility, Ardentec says it is investing more than SGD 250 million (EUR 174.8 million) as it looks to meet the growing global demand for semiconductor test services.
The new facility will be dedicated to the provision of test services for semiconductor chips used in the rapidly growing high-end computing, 5G communications, and automotive end applications.
Once completed in 2024, the facility will add 12,000 square metres of clean room space at Ardentec's disposal, essentially doubling its existing manufacturing capacity in Singapore, a press release from the Singapore Economic Development Board reads.