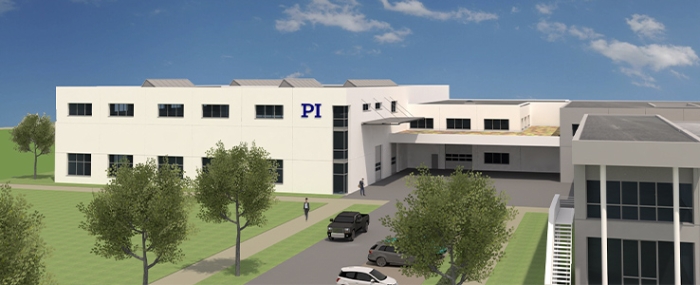 Business |
Physik Instrumente expands in Eschbach – looking to triple current capacity
Physik Instrumente GmbH & Co. KG (PI Group) is investing approximately EUR 16 million in the expansion of its site in Eschbach in the Breisgau region of Germany.
The company states that with the expansion it will gain about. 6,000 square metres of additional production, laboratory, and office space by 2024. This will more than double the operating area, and PI will create up to 150 additional jobs. Altogether, these measures will triple the production capacity at the factory in Eschbach.
Currently, the company's site in Eschbach is the group's Competency Center for linear axes, rotary stages, and system solutions for high-precision positioning tasks, and sports a workforce of 135 employees. The systems include mechanics, drive technology and control devices with software. These are used in automation technology, semiconductor manufacturing and microscopy.
In the fiscal year 2021, PI increased turnover by 27% to 243 EUR million. Markus Spanner, CEO of the PI Group, is optimistic about the future as well: "We also expect two-digit growth rates over the next few years".

At the end of 2022, PI had already invested more than EUR 60 million in the further expansion of development and production capacities. The expansion in Eschbach – which was announced at the tail-end of 2022 – means that the investment volume grew even further.