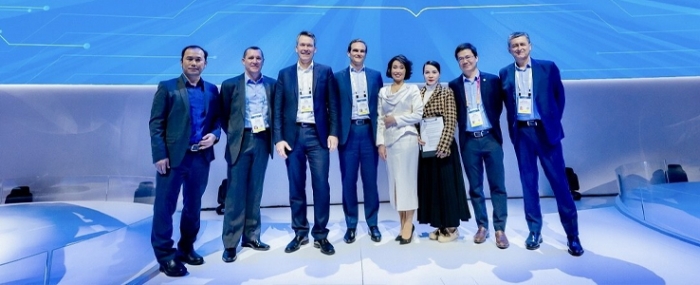 Business |
VinFast and NXP collaborate to develop next-gen smart EVs
VinFast and NXP Semiconductors have announced their collaboration on VinFast's next-generation of Automotive applications
Under the collaboration, VinFast will leverage NXP's processors, semiconductors and sensors. VinFast and NXP will engage in the early development phases of new VinFast automotive projects, leveraging NXP's portfolio of system solutions for innovative applications. Additionally, NXP will share its partner ecosystem with VinFast, bringing its solutions to accelerate time-to-market.
"Our collaboration with NXP will help streamline our next-generation designs, technology, and manufacturing. Our future all-electric vehicle fleet will leverage NXP's innovative, high quality semiconductor solutions to enable safe, secure and electric mobility as well as IoT solutions that remove barriers for the citizens of today's smart cities," says Madam Le Thi Thu Thuy, Vingroup Vice Chairwoman and CEO of VinFast Holdings in a press release.
The collaboration supports VinFast's goal in developing smarter, cleaner and connected electric vehicles.
"We are excited to collaborate with VinFast, a company that is well positioned to identify and take advantage of the opportunities at the crossroads of automotive and Smart Cities," adds Lars Reger, CTO, NXP Semiconductors." "We look forward to bringing our strong portfolio, expertise and ecosystem to a relationship based on inspiring and shared future vision."