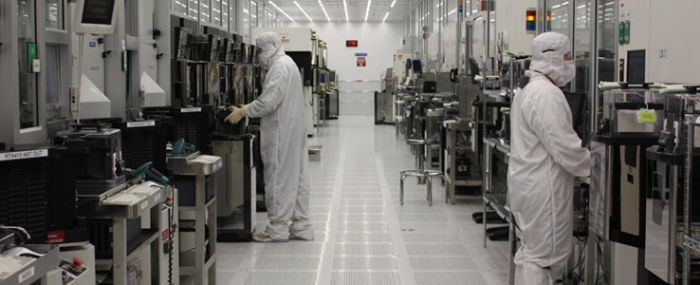 Business |
The CHIPS Act has already sparked $200B in private investments
The CHIPS Act has already sparked major private investments in the U.S. that will strengthen the U.S. economy, job creation, and supply chain resilience.
Policymakers in Washington made a major move toward attracting investment in semiconductor manufacturing and innovation in the U.S. by passing the CHIPS and Science Act in August 2022. And while the potential of the new law still depends on its effective and efficient implementation results can already be seen.
As pointed out by the Semiconductor Industry Association (SIA), companies in the semiconductor ecosystem have announced numerous initiatives to enhance manufacturing capacity in the U.S. between the time the CHIPS Act was first proposed and the months that followed its passage. Some of these projects came about in anticipation of CHIPS Act funding and relied on policymakers' commitment to follow through on such funding, while others moved forward following the enactment of the legislation.
According to SIA, over 40 new semiconductor ecosystem projects have been announced across the U.S. This includes the construction of new semiconductor fabs, expansions of existing sites, and facilities that supply the materials and equipment for manufacturing. This translates to nearly USD 200 billion in private investments announced across 16 states to increase domestic manufacturing capacity. Furthermore, about 40,000 new high-quality jobs have been announced in the semiconductor ecosystem as part of the new projects.
These new projects include new, expanded, or upgraded fabs in various semiconductor segments (such as advanced logic, memory, analog, and legacy chips), semiconductor equipment facilities, and facilities to produce key materials. These initiatives are deemed necessary to strengthen the U.S. chip ecosystem.
Some projects have already broken ground and started the building process in anticipation of the CHIPS Act incentives – production related to these projects could begin as early as the end of 2024. Construction on other projects will start in 2023. And some of the CHIPS and Science Act's encouraged projects, like those that involve adding to or upgrading tools, might proceed even more quickly. The projects that have been announced – so far – involve expanding nine existing chip fabs and building 23 new ones, the report from SIA concludes.