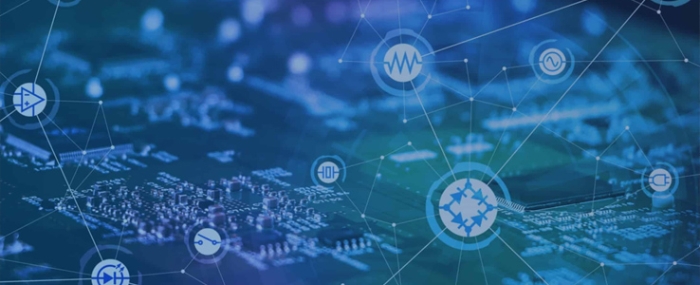 Embedded |
Market predictions that will drive growth in the embedded electronics sector
From Matter to how smart technology will come of age as it contributes hugely towards energy cost reduction, and handling continued supply chain pressures, ByteSnap Design embedded electronics engineers look at trends that will drive growth in the embedded electronics sector in 2023.
Smart home devices and Energy Management Systems (EMS) to mitigate the financial crisis
There will be a huge surge in smart home devices. More than half of UK homes have an Amazon Alexa or Google Home device. By 2026 over 24 million households could be described as smart homes with 84% of all households having some kind of smart technology.
Smart technology users are increasingly realising the potential of their home systems to manage home energy bills. Smart lights, bulbs, plugs, and smart thermostats make it possible to automate reducing home energy costs. These devices can turn off lights as people leave the room, heat only occupied rooms and, of course, allow users a full overview and control of their electronic devices at their fingertips. It's easy to imagine the more tech-savvy users expanding their systems presence detection features to save money.
Energy cost management for all consumers
Reducing energy bills will boost demand for power reduction. Less tech-savvy consumers are likely to begin to investigate smart home energy systems and standby power solutions as rising energy costs trigger them to look outside of the box.
Smart home power monitoring plugs, and power usage features that allow devices and users to monitor the actual cost of energy used are becoming more common. These features will allow consumers to make informed decisions on when to run high energy devices based on their tariffs. They will help consumers to choose more cost-effective products.
Some of these alternative products with lower energy footprints include cooking appliances like air fryers, multi cookers, and slow cookers. Companies will be seeking to capitalise on this potential to help consumers with the cost-of-living crisis by improving the effectiveness of such appliances and promoting them for this purpose.
Alternative energy solutions
The demand for heat pumps and solar panels will quickly rise as households seek alternative energy production to reduce costs and provide potential backup should outages occur.
Energy generating and energy saving devices will become smarter and have additional features as the need for better smart home integration and cost management increases. Heat pumps, battery storage, integrated PV and EV charging, will become more connected house energy systems, rather than them being disparate.
EVs will add pressure to the grid
Particularly over winter when the grid is already stretched, charging of electric vehicles (EVs) will add pressure. This will again drive the need for energy management systems and energy flow visibility via connected technology. EV technology that puts power back into the grid or into household systems will be a popular consideration.
Advanced machine learning will begin to integrate
Machine learning (ML) techniques are becoming more accessible to will appear more frequently in core business offerings in 2023. For example, basic sensors in kitchen products will mean a toaster can learn to make perfectly toasted bread or a microwave can learn how to accurately time movie-night popcorn.
This technology will be prevalent across many sectors in 2023 specially to enhance lives including directly in healthcare. ML can rapidly assess millions of data points to predict outcomes and risk scores. It's also being used in medical imaging diagnosis.
Matter will be supported by the home automation industry
The first wave of Matter devices is being released and they will help homes become even smarter. Matter, an interoperability standard backed by Amazon, Apple, and Google, works towards the goal of allowing devices from different manufacturers to work seamlessly together.
The core principles of Matter are to provide a robust, unified, and open-source IoT framework that not only integrates with existing smart home technologies but improves the end user experience by making it easier for designers to leverage assets such as Google Home and Amazon Alexa.
Though still in its early days, the project is exciting. If it can keep its strong starting momentum, Matter could be a genuinely refreshing technology in an increasingly complicated market for those who want to support as many smart home hubs as possible..
We look forward to seeing how Matter enabled devices might shape the future landscape of IoT and smart home services and further expect it to heat up competition in the smart home sector.
Supply and demand for microchips
Since 2020, supply chains in electronic components, particularly microchips, as been extremely fraught and the overreliance on Taiwan in particular for semiconductors has become very apparent. It takes many years and billions of dollars to build wafer fabs, so an increase in supply will only happen slowly, however there has been a surge in the creation of new fabs outside of SE Asia which will eventually help the supply side, though not especially in 2023.
The demand side however is weakening due to international recessions and slow economic growth. That combined with over-buying by many companies means that demand is already weakening and we expect many, but not all, semiconductor suppliers to reduce lead times in 2023, though a return to "normality" is not expected next year.
Medical device design and digital health
The Covid-19 pandemic has driven a rise in "remote" medical diagnostics. The demand for smart personal health monitoring devices, such as watches, and their integration to home systems will rise. The move to digital health may encourage further household technology integration by consumers as they desire to access these services.
---
This is a market comment by ByteSnap Design, a UK-based consultancy for electronics software development & hardware design.