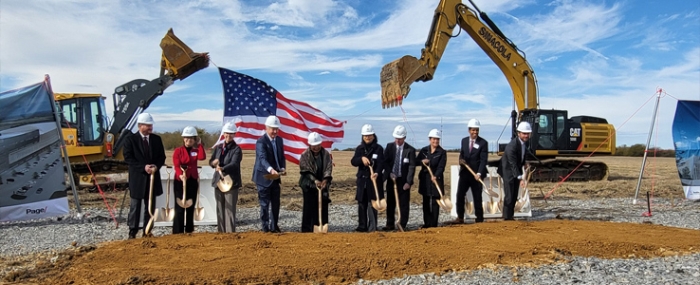 Business |
GlobalWafers has broken ground on new Texas wafer fab
Taiwanese silicon wafer manufacturer GlobalWafers, has officially broken ground on in newest 300 mm wafer fab – GlobalWafers America – in Sherman, Texas.
The new facility, once ready, will increase the company's presence in the United States semiconductor supply chain.
This expansion by GlobalWafers is a result of the CHIPS and Science Act of 2022 funding, state/local incentives as well as strong support from US local customers. The lack of domestic silicon wafer supply for the US semiconductor industry has become alarming and highlighted by recent pandemic and geopolitical issues.
GlobalWafers says in a press release that it expects that construction, equipment installation, customer sampling, and mass production will occur within two years. The factory is being positioned on a 58-hectare site affording ample space for multi-phased future expansions.