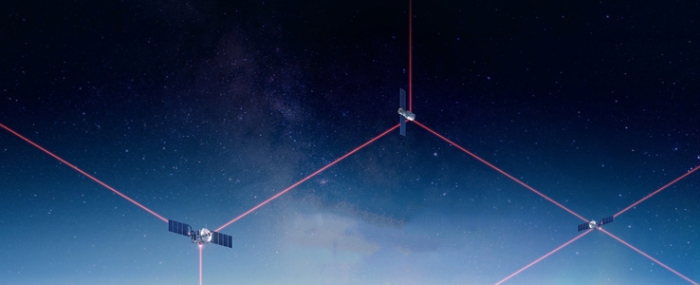 Business |
EU agree to foot €2.4 billion for satellite internet system
The Council and the European Parliament reached a provisional agreement on a regulation establishing the EU's secure connectivity programme for the period 2023-2027.
"Safe and reliable communication is a cornerstone of the EU's strategic autonomy. The secure connectivity programme will build a multi-orbital constellation of hundreds of satellites, which will cover the EU's need for secure communication services and will underpin our position as one of the main players in space. More importantly, it will bring many benefits to citizens and their daily lives", states Martin Kupka, Czech minister for transport in a press release.
The multi-orbital constellation of hundreds of satellites is expected to provide resilient services covering critical infrastructure protection, situational awareness, crisis management, but also enables the provision of commercial services by the private sector, thereby contributing to the competitiveness of European industry.
Representatives from the EU Parliament and member states agreed on the satellite constellation that is set to receive EUR 2.4 billion from the EU budget, plus a contribution from the European Space Agency (ESA) as well as private investments in the coming years.
The programme builds on the GOVSATCOM component of the EU space programme. It will take into account synergies with the other components of the EU space programme, such as the Galileo (satellite navigation) and Copernicus (Earth observation) systems, as well as space situational awareness capacities, the press release continues.
The infrastructure will be procured by the Commission through a public-private partnership via competitively awarded contracts to industry. These selected contractors will develop, validate, build and deploy the EU-owned governmental infrastructure. In addition, commercial infrastructure would also be used to provide governmental services as well as commercial services.
"We are excited the EU has agreed to establish its own secure satellite communications constellation and applaud the decision to entrust start-ups to build a significant part of the infrastructure. We believe optical inter-satellite links are crucial to establish secure connectivity services from space and Mynaric offers industrialized optical communications terminals needed to establish such links. We stand ready to support Europe's ambitions for sovereign and secure satellite-based connectivity services as needed and would be delighted to provide Europe with our highly capable and competitive products that have already been selected for strategic US government satellite networks," comments Tina Ghataore, CCO of Mynaric, the decision.