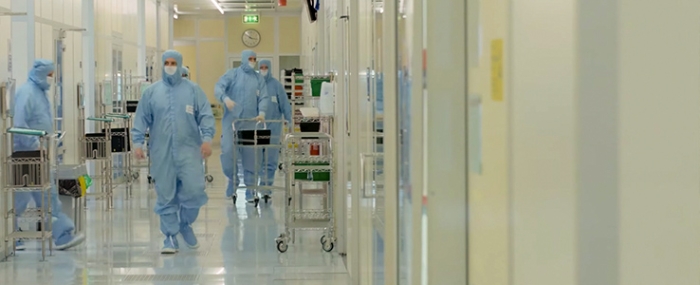 Components |
Nexperia ordered to divest almost all of Newport Wafer Fab
The UK government has ordered Nexperia to divest 86% of its semiconductor wafer factory in South Wales, known as Newport Wafer Fab (NWF).
Nexperia, headquartered in The Netherlands, is shocked by the UK Government's decision to order the divestment […], despite the acquisition being cleared by two previous security reviews. Nexperia does not accept the national security concerns raised. The far-reaching remedies which Nexperia offered to fully address the Government's concerns have been entirely ignored, a press release states.
Nexperia says that the UK Government chose not to enter into a meaningful dialogue with Nexperia or even visit the Newport site. The company will now challenge the order and will do "everything possible" to keep the factory and protect its 500+ employees affected by the decision.
Nexperia does not accept the potential national security concerns raised. The company proposed far-reaching remedies to BEIS's Investment Security Unit that fully address even these potential concerns. Nexperia offered, amongst others, not to conduct the compound semiconductor activities of potential concern and to provide the UK Government with direct control and participation in the management of Newport.
In his notice of Final Order (dated 16 November 2022) The Secretary of State for Business, Energy and Industrial Strategy Rt Hon Grant Shapps MP states that the "acquisition constitutes a trigger event under section 8(2)(c) of the Act. 5".

It is considered to be a risk to national security relating to:
technology and know-how that could result from a potential reintroduction of compound semiconductor activities at the Newport site, and the potential for those activities to undermine UK capabilities; and
the location of the site could facilitate access to technological expertise and know-how in the South Wales Cluster, possibly preventing the Cluster being engaged in future projects relevant to national security
Responding to the decision on behalf of Nexperia, UK Country Manager, Toni Versluijs, said:
"We are genuinely shocked. The decision is wrong, and we will appeal to overturn this divestment order to protect the over 500 jobs at Newport. This decision sends a clear signal that the UK is closed for business. The UK is not Levelling Up but Levelling Down communities like South Wales.

"The decision is wrong – in many aspects. It is legally wrong – being disproportionate given the remedies Nexperia has proposed. It is wrong for the employees of Nexperia Newport– creating further uncertainty. It is wrong for the UK semiconductor industry – taking out a strong player. It is wrong for the UK economy – undermining its semiconductor industry as we brought new production to Newport. It is wrong for the UK taxpayer – who could now be faced with a bill of over £100 million for the fallout from this decision.