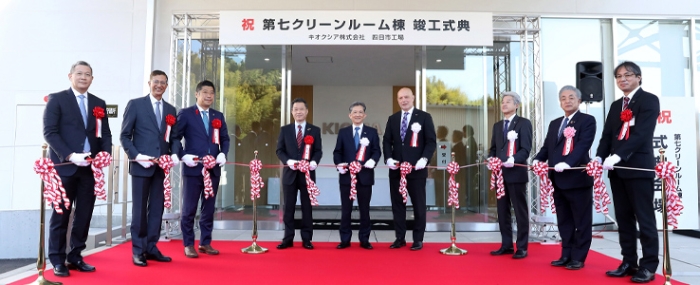 Business |
Kioxia and WDC officially open Fab7 in Japan
Kioxia Corporation and Western Digital Corporation have officially opened its new semiconductor fabrication facility, Fab7, at the Yokkaichi Plant in Mie Prefecture, Japan.
Total investment in phase one of Fab7 is expected to be approximately one trillion yen (EUR 6.77 billion). Part of the capital investment in phase one of the Fab7 facility will be funded by a government subsidy that promotes cutting-edge semiconductor production facilities, a press release reads.
Fab7 has the capability to produce sixth-generation, 162-layer flash memory and future advanced 3D flash memory, is scheduled to start shipping 162-layer flash memory in early 2023. Kioxia says that production capacity at the new fab will ramp up in stages over time, in line with market trends.
"Fab7 is the latest and most technologically advanced semiconductor manufacturing facility in Japan and will be indispensable for Kioxia's future. Long-term global demand for memory products is expected to increase as the world consumes more data across a variety of connected devices," says Nobuo Hayasaka, President and CEO of Kioxia Corporation in the press release.