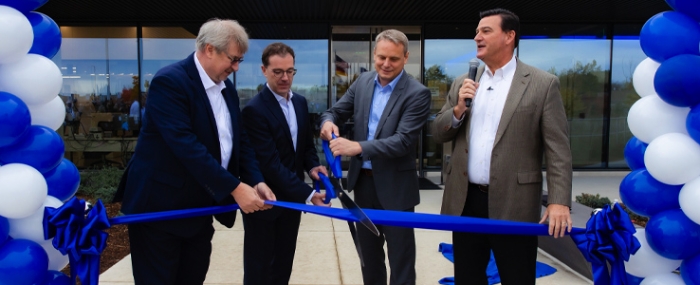 Business |
ZEISS opens new Quality Excellence Center in Michigan
ZEISS has officially unveiled its new site near Detroit. The new facility for the Industrial Quality and Research (IQR) segment of ZEISS, is represented in the USA by Carl Zeiss Industrial Quality Solutions, LLC.
The site spans over 80,000 square feet (7,500 square metres) with two floors, providing space for almost 170 employees.
The new facility offers workspaces and a showroom featuring a broad portfolio of ZEISS and GOM inspection solutions: industrial microscopes, CT X-ray machines, CMMs and optical systems, non-contact 3D devices, automated car body systems, and surface and special geometry instruments.