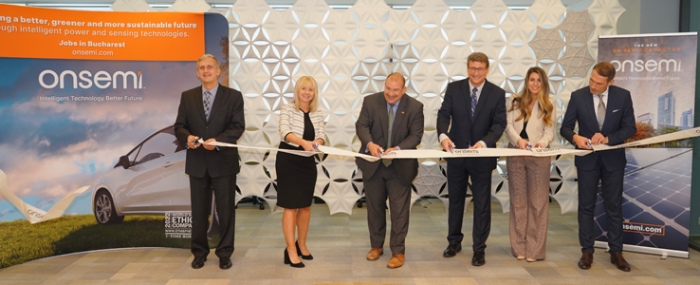 Business |
onsemi expands operations in Romania
The American semiconductor company is opening a new – 3,000 square metre – design center for semiconductor chips in Bucharest, Romania.
The technologies developed at the new location – located at the Light One campus, in Bucharest – are intended for high temperature and high endurance use, isolated drivers for automotive applications and high precision parts for intelligent sensing, the company states in a press release.
The center encompasses the entire new-product development cycle, covering a range of activities such as integrated circuits design, layout, test development, applications, technology development, project management and product marketing. Acquired by onsemi in 2008, the team in Romania has continued to grow, now surpassing 100 employees.
"Having the entire development cycle in one place enables closer collaboration that speeds up the process from innovative idea and development to delivery to the customer," said Brian Pickard, vice president, Power Solutions Group at onsemi, in the press release. "The new design center also offers more career opportunities for our exceptional team in Romania while attracting new talent that are eager to drive technology breakthroughs for a sustainable future."