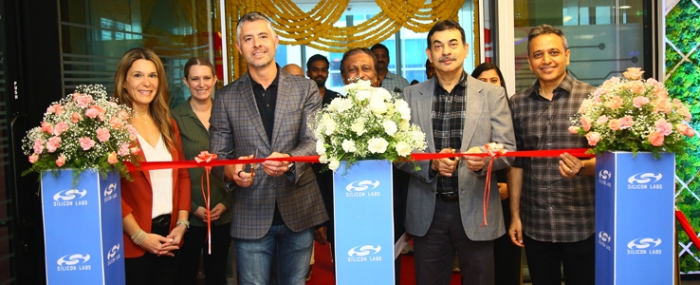 Business |
Silicon Labs expands in India – opens new office in Hyderabad
Silicon Labs has officially inaugurated its new office in Hyderabad, located at Salarpuria Sattva Knowledge City. This new office will also be Silicon Labs' largest global centre for engineering and wireless connectivity innovation.
With its expansion in Hyderabad, the company says it can continue to grow its team developing cutting-edge IoT wireless products and solutions that are advancing industrial, commercial, and home and life applications.
The new office was inaugurated on September 28, 2022, and the Hyderabad office is Silicon Labs' fastest growing and largest wireless development centre – the company welcomed nearly 500 employees back into their new Hyderabad office earlier this year, with plans to grow to 1,500 employees by 2025.
The Hyderabad office is located in Salarpuria Sattva Knowledge City, where the company occupies more than 100,000 square feet, with plans to expand in 2023 to accommodate additional team growth. The office houses more than 10,000 square feet of hardware and software labs.
"Hyderabad marks our growing commitment to supporting the development of India and the greater Asia Pacific region. Silicon Labs Hyderabad is fast becoming the leading IoT wireless technology centre in the region. For 15 years, Silicon Labs has been investing time, talent, and resources into building an unprecedented platform to support the broadest set of wireless technologies, standards, and ecosystems worldwide. Our Hyderabad wireless development centre is instrumental to our innovation and growth," says Matt Johnson, President and CEO, Silicon Labs, in the press release.