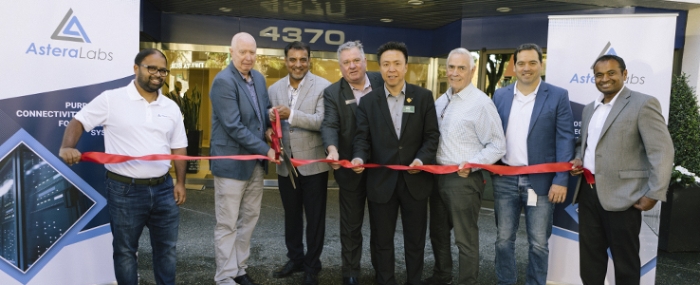 Business |
Astera Labs opens new Vancouver location
Connectivity solutions specialist Astera Labs has officially opened Astera Labs Vancouver – a new office and lab to support the company's development of interconnect technologies for AI and Machine Learning architectures.
"We are in a tremendous growth phase in every aspect of our business and the new Astera Labs Vancouver location will be instrumental in driving our continued expansion as a company and as the industry leader in advanced data and memory connectivity," says Sanjay Gajendra, chief business officer, Astera Labs, ina press release
The Vancouver, British Columbia region is described as an ideal location for Astera Labs' expansion given its reputation as a leading North American technology hub and strong university ecosystem. The company is actively hiring across multiple engineering and marketing disciplines to support end-to-end product and application development and overall go-to-market operations.
The new Astera Labs Vancouver office increases the company's operations in Canada, which already includes the new R&Dt Design Center in Toronto.