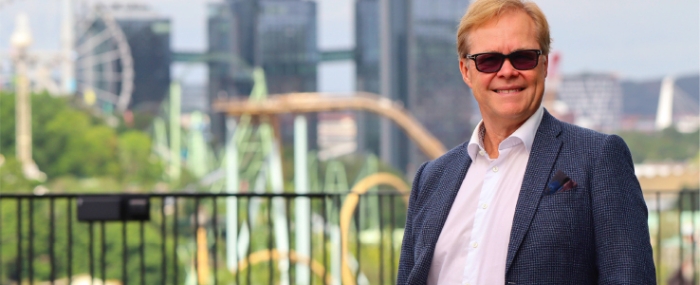 Business |
Gapwaves and Bosch to jointly develop radar antennas
Swedish tech company Gapwaves have entered into an agreement with Bosch regarding the development and large-scale production of high-resolution radar antennas for automotive vehicle applications aiming at highly automated driving.
Due to the increased demand of advanced active safety systems and autonomous applications, the market for high-resolution radar antennas for the higher levels of automated driving (SAE level 4) is predicted to strongly increase within the coming years. Gapwaves' innovative antenna using waveguide technology enables cost efficient radar antennas with significantly increased performance.
"Gapwaves offers a novel and disruptive market leading technology for waveguide-based radar antennas. By entering into this agreement and combining our expertise, we are heading for a market leading radar sensor with significant increased performance intended for higher levels of automated driving", says Volker Wetekam, Head of the Automated Driving unit at Bosch Mobility Solutions, in a press release. "thus we are also strengthening Bosch's position and opportunities in the emerging market for radar sensors for highly automated driving."
As part of the joint development Gapwaves will support with its antenna know-how and Bosch will contribute with its know-how of radar sensors and automated driving. After successful development, Gapwaves is targeting production and supply of the radar antennas in series production to Bosch.
"I am extremely proud that Gapwaves has entered this long-term collaboration with Bosch. We can now add another one of the largest companies within the automotive radar industry to our customer list," says Lars-Inge Sjöqvist, CEO of Gapwaves. "The agreement with Bosch again confirms that Gapwaves antenna technology is a key component to enable a radar sensor for the higher levels of automated driving."
Mr. Sjöqvist continues to explain that the focus for the first four years will be on product development and production set-up, followed by serial deliveries of antennas the following years.