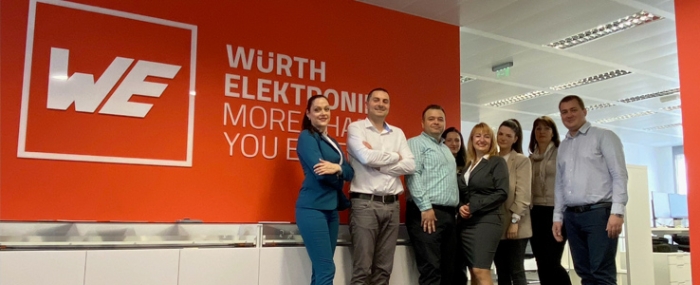 Business |
Würth Elektronik establishes subsidiary in Bulgaria
Würth Elektronik, manufacturer of electronic and electromechanical components, has founded a new subsidiary in Sofia.
Würth Elektronik Bulgaria EOOD starts with seven employees. The move into the new business premises in the Business Park Sofia is a milestone in itself – In 2013, the current Managing Director Dimitar Vasilev started with 14 active customers. In 2018, a second sales representative was added, followed by a third in 2021.
Among the 170 customers are well-known companies such as Festo Production, KATEK electronic Bulgaria, VEAS Bulgaria, Sanmina Bulgaria, Integrated Micro-Electronics and Sensata Technologies Bulgaria.
With three engineers in the field and one engineer in the office, the small team has a combined 60 years of professional experience in electronics.
"The preparations for the establishment of Würth Elektronik Bulgaria were not entirely easy. The expansion of our team coincided with the Corona-related contact restrictions. We are all the more pleased that we can now get off to a flying start. A big thank you goes to my strong team and the colleagues in Germany who gave us excellent support," says Dimitar Vasilev, Managing Director Würth Elektronik Bulgaria EOOD.