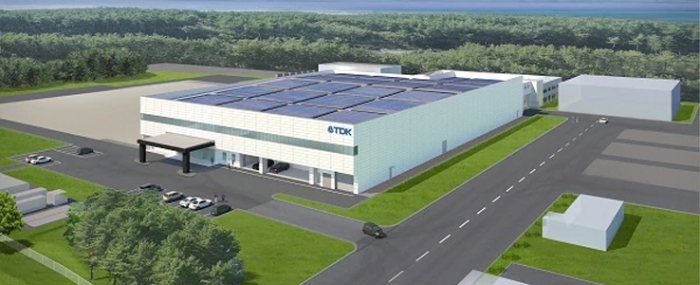 Business |
TDK's looking to strengthen passive components business
Japanese TDK Corporation says that it has decided to build "the Inakura Factory West Site" in Nikaho City, Akita Prefecture, Japan.
The new factory will be a new production facility for electronic components. Construction of the first phase will begin in April 2022.
As the company states in a press release, the importance of electronic components and devices is reaching, as unprecedented heights. TDK is attributing this to two historic changes, the Digital transformation (DX), as well as an Energy transformation (EX). The company aims to accelerate its efforts in DX and EX, by keeping its sights not only on its customers but on the end consumer.
TDK has decided to build the Inakura Factory West Site with the target to strengthen the development and volume production of electronic components by harnessing its core competences of magnetic material technology and plating technology. The company says that the new site will enable TDK to accelerate its customer service and launch new products quicker to the market.
The Japanese manufacturing industry has over recent years been struggling with a labor shortage. This is something that TDK has taken into account with planning the new site. The company says that it will tackle the issue by building a "futuristic factory that also achieves labor saving in production processes."
The company will start construction of the 36,000 square metre factory in April later this year. The current plan is to complete the construction phase exactly one year later with mass production slated to start in September 2023.