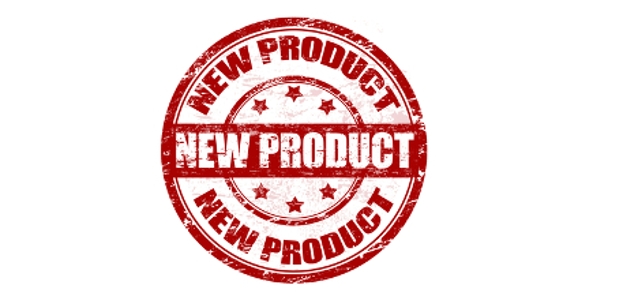 Products |
Alps Alpine develops, starts shipping samples of HAPTIC Reactor Heavy Type
Alps Alpine Co., Ltd. has developed the HAPTIC™ Reactor Heavy Type for powerful vibrations in touch feedback. Sample shipments, destined primarily for the automotive market, begin in October 2020, with a start to mass production expected in January 2021.
This is a product release announcement by Alps Alpine Co., Ltd.. The issuer is solely responsible for its content.
Touch input is on the rise in the automotive market with accelerating moves toward integration and multifunctionality of controls traditionally operated by switches or dials. Even outside the realms of car navigation and audio, use of touch control is expected to keep growing, not only as a design consideration, but also in view of the user interface (UI) and user experience (UX). This is seen in air conditioning and other HVAC*1 control performed via a display, as well as in integration of advanced driver assistance system (ADAS) functionality into in-vehicle infotainment (IVI) systems. Meanwhile, HVAC and IVI integration has made control more complex. A number of issues have surfaced. For instance, there are also reports of accidents occurring while the driver was operating touch controls and not concentrating on the road because they were unsure if their input operation was successful. To address these issues, sound, light and other types of feedback are added to touch controls. There is currently growing demand for vibrational feedback, which allows more intuitive control and does not require any shift of gaze. The technology is being watched as a means of delivering greater reassurance and safety while driving. An example is incorporation into the car's warning systems – including lane departure warnings and vehicle proximity alerts that warn the driver of approaching cars – of vibrations in the steering wheel or the driver's seat. Such features are better at conveying a current situation. Responding to these market needs, Alps Alpine has developed a new addition to its lineup of HAPTIC™ Reactor models, which have been used extensively in gaming and virtual reality equipment. The Heavy Type produces an excitation force of 15G (at 100g), or five times the existing Alps Alpine product. Sample shipments will begin in October 2020, destined primarily for the automotive market. Alps Alpine is eyeing a January 2021 start to mass production. HAPTIC™ Reactor Heavy Type is for installation behind the front panel of car navigation or other systems. Earlier vibration devices have had many issues, including the need for bigger dimensions and a booster circuit to generate the power required to cause a heavy object (approx. 600g – 1kg), such as a display, to vibrate. Alps Alpine developed the HAPTIC™ Reactor Heavy Type to address these issues. Using a different internal structure to Alps Alpine's existing Hybrid Tough Type and only one resonance point, the Heavy Type achieves a 15G excitation force at a low frequency (130Hz) despite compact dimensions of 33 × 23 × 13mm (W×D×H) and while retaining the typical HAPTIC™ Reactor characteristics of horizontal resonance, which is easier to perceive with fingertips, and an outstanding response speed. A small input voltage of 7V, too, means there is no need for a booster circuit, contributing to greater freedom in end product design. This Heavy Type has a mounting tab and harness connector for greater installation ease. The specifications allow easy incorporation not only behind displays but across the vehicle cabin, such as in the steering wheel, seats and door trims. Ready to work with a driver IC supplied by Cirrus Logic, Inc., Dongwoon Anatech Co., Ltd., or new addition Dialog Semiconductor plc, the device can generate vibration patterns matching the particular conditions and requirements of each end product manufacturer. Alps Alpine will continue contributing to user experiences that deliver greater safety, comfort and convenience to vehicle occupants by matching the device with electronic control units (ECU)*2 that heighten compatibility with input devices, such as switches and touch panels, various automotive sensors, and devices for output like sound and light, and by advancing application to ADAS and warning applications for autonomous driving. Features Compact size and strong vibration force for greater reliability of in-vehicle touch input 1. 15G excitation force at low frequency (130Hz) despite compact size and low voltage 2. Horizontal resonance type for good vibration perception with fingers 3. Mounting tab and harness connector for easy mounting and connection Principal Applications • Control feedback for various automotive control devices • Warning systems for driving • Control feedback for large displays on ATMs, ticket machines, etc.