Components | October 14, 2015
Intel recorded Q3 revenues of $14.5 billion
While figures were slightly down from the same quarter a year ago, Chipmaker Intel still delivered a solid third quarter.
Intel reported third-quarter revenue of $14.5 billion, operating income of $4.2 billion, net income of $3.1 billion. The company generated approximately $5.7 billion in cash from operations.
"We executed well in the third quarter and delivered solid results in a challenging economic environment," said Brian Krzanich, Intel CEO. "The quarter demonstrates Intel innovation in action. Customers are excited about our new 6th Gen Intel Core processor, and we introduced our breakthrough 3D XPoint™ technology, the industry's first new memory category in more than two decades."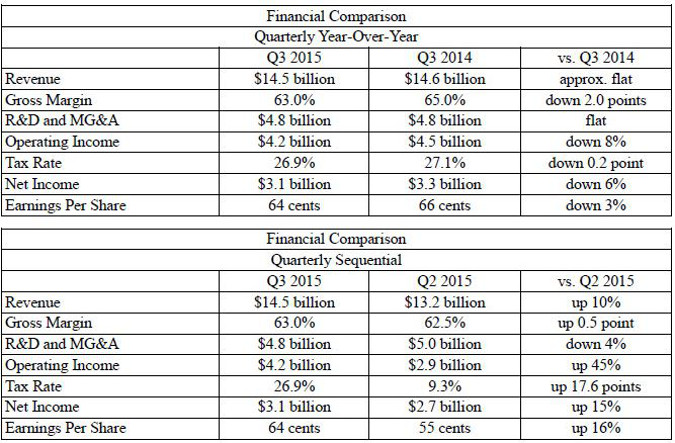 -----
Images:
© Intel
Load more news