Evertiq is the leading provider of online news for the global electronics manufacturing supply chain. Our objective is to be the natural media choice for all in the global electronics industry.
Our websites have no requirement for login or registration. Evertiq is completely focused on online content, where updating and constant development results in dynamic and direct communication with our readers.
Evertiq is available in the following markets:
Read / Send news
Evertiq publishes news with objectivity and integrity as fundamental values. We at Evertiq are always interested in getting in touch with our readers. Please contact us if you want to submit news stories, or have any other ideas at info@evertiq.com.
the main focus of evertiq's news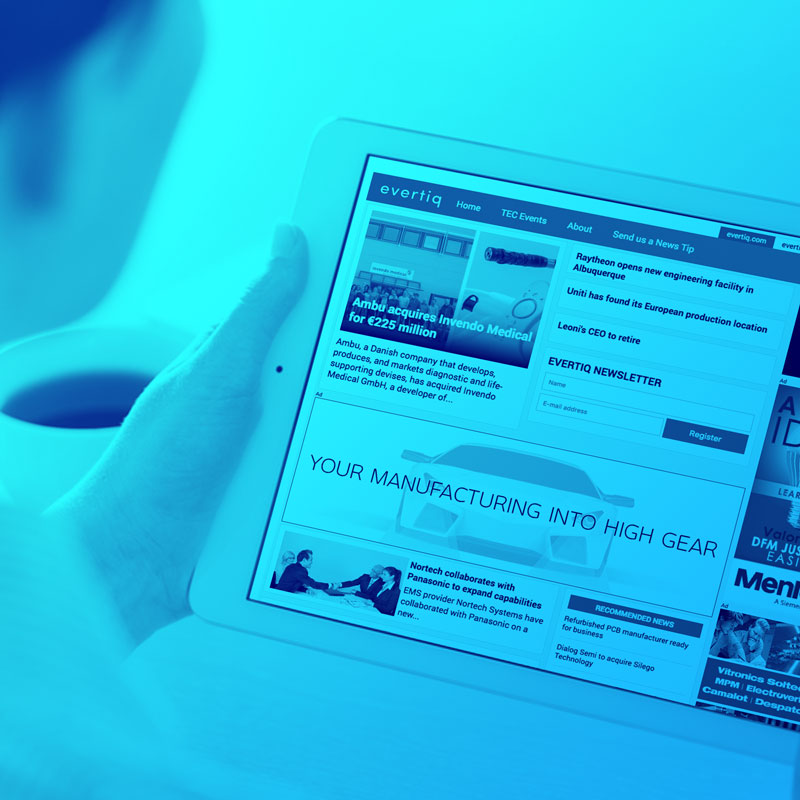 Evertiq's news channels
Our core business is daily news, published swiftly and accurately. By visiting Evertiq every day, you will be kept up-to-date with industry news as it happens.
The news on Evertiq can be found on various platforms:
Web version for browsers on desktop computers and tablets
Mobile version for smartphones:
– App for iPhone iOS available on the App Store – App for Android available on Google Play
– Web version for smartphone browsers
Newsletter sent to our daily or weekly subscribers.