Transportation
Now for how to get to Warsaw in the first place.
You can catch a
direct flight to Warsaw
(Chopin Airport) from major European cities, such as Munich, London, Edinburgh, Madrid, Prague, Paris or Berlin.
How to get the PGE Narodowy Stadium
By public transport
There are trams – line 7, 9, 22, 24, 25 - that will take you on a very nice sight-seeing tour of Warsaw towards PGE Narodowy Stadium. Take anyone of them to stop rondo Waszyngtona.
A timetable and further information can be found here
.
By taxi
The journey to the PGE Narodowy Stadium via taxi takes approximately 15 minutes.
Taxi Smart Poland
---
From Chopin Airport
By car
You can use Google Maps or any other navigation tool to find your way to the PGE Narodowy Stadium.
Accommodation
Below, you will find a selection of hotels that are in close proximity to the exhibition venue:
Hotel Dedek Park
Hotel Hetman
Hotel Hit
Arts Hotel
Please observe that we do not have an agreement with any of the mentioned hotels.
Parking and Entrance
PGE Narodowy Stadium has both an underground car park and a lot of parking spaces on the eastern side of the building. Note that if you arrive by car you may only use gate 6 for entry.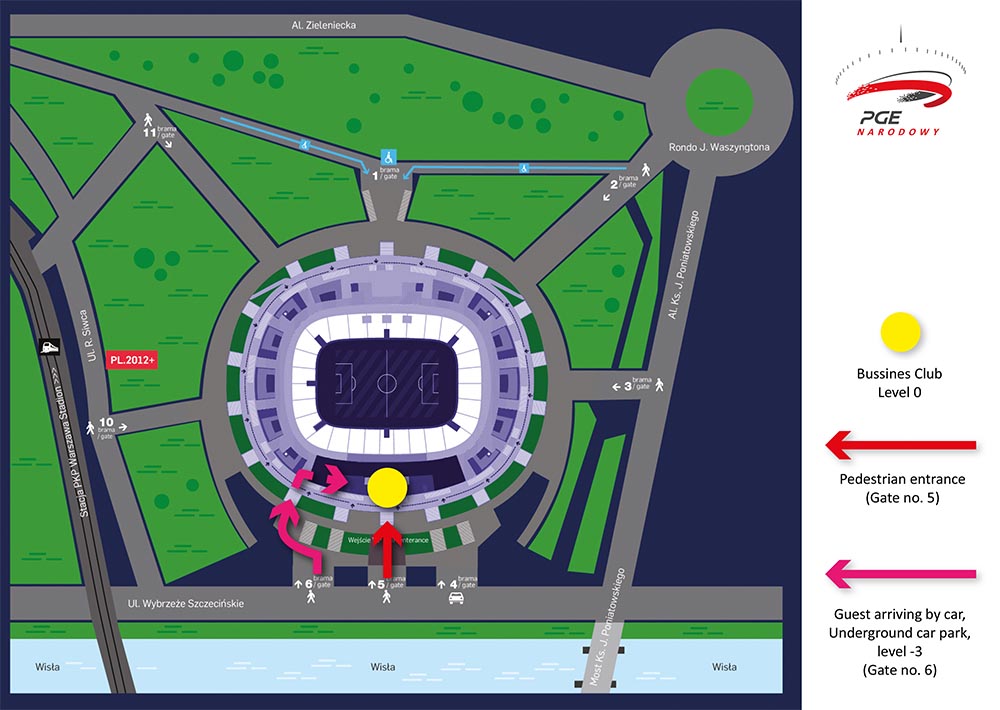 Venue Address
PGE Narodowy Stadium
1 Aleja Księcia Józefa Poniatowskiego 03-901 Warsaw, Poland Enter the Stadium from Ul. Wybrzeże Szczecińskie.
We will promote the event across our social media platforms. This kind of brand building is probably not what comes to mind when thinking of electronics manufacturing and it may not last you a life-time — but — it will last you slightly longer than if you did it all by yourself. You can trust us on that. Tweet, facebook, instagram about your participation, the Evertiq Expo Warsaw and us.
#ExpoWAW — #Evertiq — #EvertiqExpo — #EvertiqNewsNetwork
COVID-19 UPDATE
Due to the current COVID-19 pandemic, Evertiq has taken precautionary measures and postponed all Expos to
new dates
. Evertiq is monitoring the situation closely.