General Information
As an exhibitor you are offered the following packages: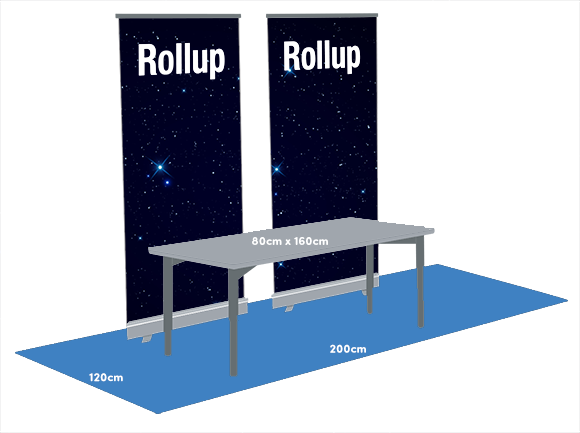 Exhibition area including a table, a white table cloth and electrical power
Access to all presentations
Lunch and coffee during the day
Up to 4 adminssions for the exhibitors' Networking dinner
The cost for this is
EUR 1,800
+ VAT. We will invoice you six (6) months prior to the event or, at the latest, when the booking is confirmed. Payment is due ten (10) workdays after receipt of the invoice.
If you book more than one exhibition area, you have the opportunity to build up a larger presence, see example pictures below.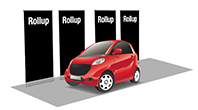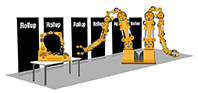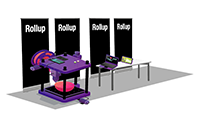 Choose your exhibition area
Sponsors
Booked or reserved*
Available
* The reserved and not yet booked tables are released for booking December 04, 2021.
Fill out the form below. Press 'Send' and a confirmation email will be sent to you shortly!
To read more about VAT and how it relates to Evertiq Expo:
Evertiq Expo and VAT
All invoices made for Evertiq Expo will state local VAT tax. The supply of services such as fairs and exhibitions is regulated under the Exceptions in Article 53 of the EC VAT Directive (2008/8/EG); it states that the invoice should include local VAT from the country, where the events take place. However, these rules are interpreted differently in each EU country. For Evertiq Expo held in Sweden, customers with their registered head office outside Sweden will not have VAT added to their invoice. For Evertiq Expo held in Poland, the local VAT will be added to all invoices and for all customers. The same rules are implemented through the respective VAT Acts of all EU member states. VAT is deductible in your regular VAT report if Evertiq Expo is held in the country your company is registered in. In cases where Evertiq Expo is held in a different EU member state than your own, your company can apply for a refund through your local Tax Authorities. Customers registered outside the EU can apply for a VAT tax return with the Polish tax authorities. Advertising services are taxed by the reverse charge mechanism, when the transaction is business to business or between companies. The supply of such services is regulated under the General rules in Article 44 in the EC VAT Directive (2008/8/EG). Therefore, VAT is not added to any invoice issued by Evertiq.
Click here
COVID-19 UPDATE
Due to the current COVID-19 pandemic, Evertiq has postponed all Expos to
new dates
. Evertiq is monitoring the situation closely.