TEC PROGRAM
Between 09:00 and 16:00 you are invited to attend our table-top exhibition as well as listen to interesting stage presentations.
The stage program will run parallel to the exhibition. Feel free to attend the sessions that you are most interested in.
Lunch will be served between 11:00 and 13:00.
Beverages and snacks are served in our buffet areas throughout the day.
09:00 - 09:05

Welcome to TEC Lund

09:10 - 09:40

to be announced

Jürgen Sedlacek -

C.N.Rood BV

09:50 - 10:20

to be announced

Gernot Seeger -

Beta Layout

10:30 - 11:00

Supply-chain issues? Smart factory survival guide

Michael Ford - European Marketing Director -

Aegis Software

As concern about component material supply deepens, along with the trend of increasing ingress of counterfeit materials, factories are right to be concerned about how to maintain the smooth operation of their business. The last time material shortages happened, factories had to slow down or even stop due to lack of materials and on recovery, found that needed materials had in fact been there, but were invisible to ERP. As over-supplied materials became obsolete, re-labeled, or re-manufactured, counterfeit materials appeared, threatening quality.

In this presentation we look at how Smart, digitalized factory operations create opportunity for the smart and reliable supply-chain with existing ERP, eliminating needless effects of material shortages. From there, we look forward to how to eliminate counterfeit materials threats through the use of blockchain technology as part of the new and secure supply-chain.

11:10 - 11:40

Opportunities for outsourcing, cost reduction and supply chain optimization in Poland

Jacek Małecki -

Best Supply

What are the opportunities that Poland can offer to companies working within the electronics industry? The presentation aims to give insight into the following topics:

- Local suppliers of non-components (mechanics, cables, plastics, packaging materials and labels)
- Local EMS's
- Establishing own entity in Poland
- Outsourcing of production, R&D, engineering, IT, purchasing, product life cycle management, finance etc…

All above will be discussed in the context of opportunities for improving profitability and cost reduction.

13:00 - 13:30

to be announced

Peter Ranemyr - Field Application Engineer Nordic -

Rutronik Nordic AB

13:40 - 14:10

to be announced

13:40 - 14:10

High-power device assembly: A reinforced matrix solder preform solution for bondline control & increased reliability

Graham Wilson - Senior applications engineer -

Indium Corporation

A solder preform is the typical interconnect solution between a power component and the substrate. With increasing power densities, it is becoming clear that a uniform bondline control between the power device and substrate has a direct link to mechanical reliability. This is especially true in RF communication (radio modules, 5G and beyond) and automotive power modules (48V mild hybrid, HEV/EV platforms). Current techniques to achieve a uniform bondline include; stamped bumps or stitched wire bonds on the substrate, thus by providing a standoff and preventing tilt. The reinforced preform is solder with a composite metal matrix that's inbuilt with the desired standoff for bondline control.

This study looked at bondline coplanarity, reliability and the process cost of ownership for a substrate (Cu & AlN) soldered to a baseplate (Cu & AlSiC) with (a) Standard solder preform with no bondline control; (b) Solder preform + substrate with stamped bumps; (c) Solder preform + stitched wire bonds on the substrate; (d) Reinforced Matrix solder preform. The assembly was temperature cycled for 2 regimes; (a) -50/+150C; 1000 cycles; (b) -40/+125C; 1000 cycles. Samples were analysed by scanning acoustic microscopy to check for delamination. The solder preform with no bondline control exhibited delamination @ 600 cycles. For the samples that used the stitched wirebonds and the stamped bumps, cracking and delamination was seen @ 800 cycles. The reinforced matrix solder preform did not show any delamination at 1000 cycles. The test was extended to 2000 cycles, and the reinforced matrix solder preform did not exhibit delamination or evidence of thermal fatigue.

The increased reliability of the reinforced metal matrix solder can be attributed to (i) better bondline control and the least coplanarity deviation, because of the matrix across the entire solder area (ii) the solder Reinforcement by the metal matrix thus enhancing creep resistance and significant improvement in thermal cycling performance.

The increased reliability of the solder with metal matrix is because of 2 reasons – (i) uniform bondline control across the entire area of the solder joint because of the presence of the matrix vs bondline control only at the 4 corners with the stitched Al wirebond technique; (ii) the metal matrix reinforces the solder matrix thus improving creep resistance that results in significantly improved thermal cycling performance with no solder delamination.

In addition to increased reliability, there was no change in the assembly process parameters for the reinforced matrix preform with comparable wetting and voiding (<2%), when compared to a standard solder preform. By eliminating additional process steps associated with the wirebond stitch and trim technique, the reinforced matrix preform achieved a lower cost of ownership.

15:00 - 15:30

to be announced

15:55 - 16:00

TEC Lund slutar
Speakers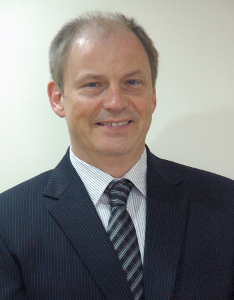 Working for
© Aegis Software
provides
Michael Ford
the opportunity to apply his 30+ years of experience of the electronics assembly manufacturing industries, to bring both business and technology solution innovation that satisfies evolving needs in the market.
With a degree in Electronics from the University of Wales, Michael started his career with Sony in the UK, creating and developing software solutions as he acquired a broad range of manufacturing knowledge. Spending eight years working in Japan gave Michael the opportunity to expand his experience and apply his innovations on a global enterprise scale.
Today, Michael is an established thought leader for Industry 4.0 and Smart factories. Michael is an active contributor to industry standards with the IPC, including his position as chair of the IPC-1782 traceability standard, and he is currently the leader of the IPC CFX content sub task-group.
---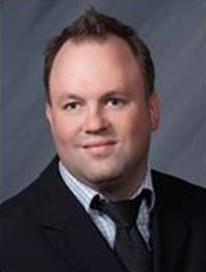 Wilson Graham
joined
© Indium Corporation
in 2007 as an Applications Engineer. For 10 years, he has provided European-based comprehensive technical advice in the selection, use, and application of Indium Corporation's solder materials. His previous experience includes Pb-free implementation, production engineering, RoHS compliance, and component finishes.
Today Wilson travels extensively, representing Indium Corporation at customer and industry events, and conducting customer and sales channel partner site visits.
"Call for Papers"
Evertiq has announced the "Call for Papers" for technical presentations. Technical presentation abstracts – which are sent in prior to August 28, 2018 – will be considered for inclusion.
Prospective presenters are invited to submit abstracts (100 - 150 words). Material must be non-commercial and should detail the nature and scope of the proposed presentation. The abstract should also contain the following presenter contact details: job title, company and e-mail.
Please send the abstract with a short speaker biography by e-mail to
, indicating in the subject line of the e-mail: "TEC Lund Call for Papers".