PCB | March 24, 2017
German PCB industry booms in January 2017
PCB manufacturers operating in the D/A/CH region (Germany, Austria, Switzerland) reported a January turnover increase of 11.6 percent YoY.
Especially companies with an annual revenue of more than EUR 50 million were able to benefit from the surge. In particular, companies manufacturing for the automotive industry, which had lost orders to Asian competitors, were able to profit from short-term contracts placed in Europe, writes the industry association ZVEI PCB and Electronic Systems.
This was caused by supply bottlenecks for copper foils - and as a consequence - of laminates.
Order intake rose by 31.7 percent compared with the same period in 2016. Such increases have not been observed for more than 15 years. However, the strong order intake in January will lead to revenue growth only later in 2017.
The book-to-bill ratio stood at 1.06.
The number of employees increased by 5.9 percent when compared to December 2016.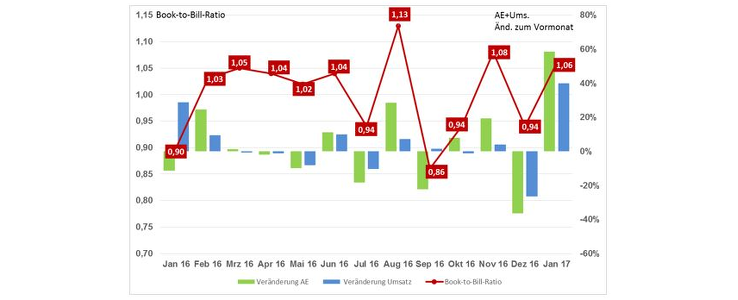 © ZVEI
Load more news