Analysis | August 28, 2015
Those are the largest electronics assembly segments
With the help of the analysts over at New Venture Research, we have a look at the electronics production segments – and which ones will lead the way towards 2019.
When it comes to the worldwide market for electronics products by market segment, New Venture Research writes that communicatios and computer products will continue to be the two largest segments.
In 2019, the annual assembly value is expected to reach USD 1,9 trillion.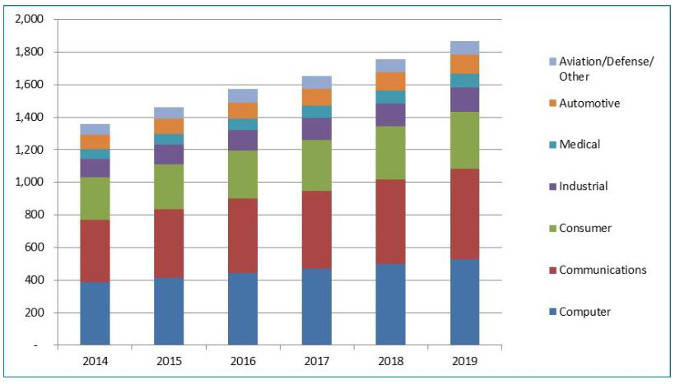 © New Venture Research
Related news
Most Read
Load more news