Electronics Production | July 29, 2015
Flex continues to improve its gross margin
Flextronics' (or Flex as the company is now called) net sales for the first quarter of fiscal year 2016 were just under USD 5.6 billion, slightly below its previously provided revenue guidance of USD 5.6 billion to USD 6.2 billion.
Adjusted operating income was USD 159 million, above the lower end of the guidance range of USD 150 to USD 190 million. Despite the lighter revenues, adjusted gross margin increased 60 basis points and adjusted operating margin increased 10 basis points compared to the same period last year.
"The first quarter of fiscal 2016 was exemplified by operating with discipline, driving a richer product mix and deploying capital thoughtfully," said Mike McNamara, chief executive officer at Flextronics. "We continued to return meaningful capital to our shareholders this quarter as we repurchased almost 8 million shares for approximately USD 100 million."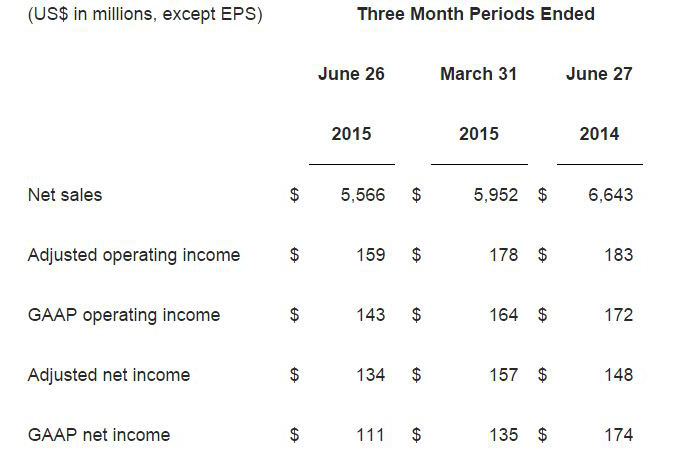 "We generated USD 362 million in cash flow from operations driving to a free cash flow of USD 225 million during the quarter," said Chris Collier, chief financial officer at Flextronics. "Our consistent strong free cash flow reflects our deliberate discipline and execution over our net working capital and capital investments."
----
Images:
© Flex
Related news
Load more news