Electronics Production | March 15, 2012
TT Electronics plans acquisitions
TT Electronics plans to acquire companies in the regions of Asia and Latin America following a positive increase in operating profit for 2011.
Revenue from continuing operations increased to £591.3 million (2010: £555.5 million), an increase of 7.2 per cent at constant exchange rates. Operating profit before exceptional items increased 37.3 per cent to £34.2 million (2010: £24.9 million).
The Group ended the year with net cash of £15.2 million (2010: net debt £9.9 million).
In a statement the company said it hoped to expand in Asia and Latin America:
"To supplement organic development we will look to acquire technologies and businesses that have a good fit with our strategy.  These businesses will be technology leaders serving our target markets, will ideally accelerate our geographic growth, particularly in Asia and Latin America, and will share our culture and values".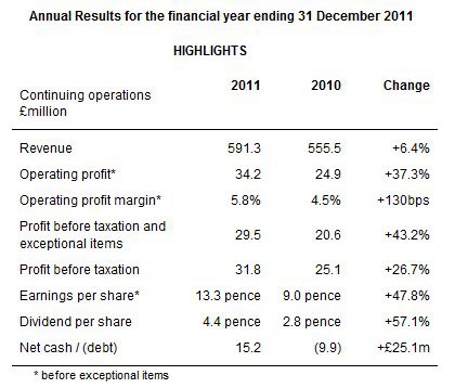 © TT Electronics
Load more news