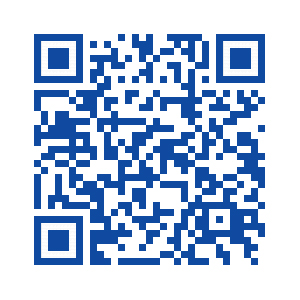 The speakers for our conference sessions are all experts in their own right. Get the big picture, look at the future landscape of our industry or get a deeper understanding of emerging technologies ... let the Expo conference sessions be a starting point for new ideas.
All conference sessions are free when you register for our Evertiq Expo Gothenburg 2019 event. Seating is — as is with most events — first-come, first-served.
---
09:00 - 09:30

What is JTAG and how can JTAG help me?

Tommaso De Vivo - Vice President Business Development EMEA -

XJTAG

TAG is typically used for 3 things: CPU debug, in-circuit programming and test. About test, JTAG effectively turns the pins on enabled devices into virtual test probes that can all be electronically accessed through a single JTAG connection. These virtual probes give you direct control of the pins, so you do not need to understand the device's internal functionality.
Therefore, JTAG can be used from prototype to manufacture and even across projects.

This talk will introduce the technology and gives examples of how a dedicated boundary scan test software can unlock the full capability of JTAG, providing you with an easy to use method to test and program boards.

09:30 - 10:00

Memories in Industrial Applications

Modern semiconductor memory modules characteristics, what are the most popular form-factors and how do I choose the best NAND FLASH technology for a specific application?

10:00 - 10:30

How X-Ray technology is improving the electronics assembly process

Dr. Bill Cardoso -

Creative Electron

In this presentation we'll cover a broad range of X-Ray applications:
- electronic component inspection and failure analysis
- component counting and material management
- Reverse engineering / Counterfeit detection
- Real-time defect verification / Computed tomography (CT) techniques and how to differentiate between 2D, 2.5D, and 3D X-Ray Inspection
- Design for manufacturing (DFM) and design for X-Ray Inspection (DFXI)
- Voids, bridging, and head-in-pillow failures in bottom terminated components (BTC)
We will also discuss how artificial intelligence (AI) is changing the way we think about X-Ray Inspection.

10:30 - 11:00

Newest trends, technologies and solutions in selective soldering

Newest trends, technologies and solutions in selective soldering, implemented by leading electronic equipment producers. Technologies described are based on ERSA equipment solutions.

11:00 - 11:30

Conformal coating of printed circuits in practice - the most common errors and how to avoid them

What is a technological window of the conformal coating process and what elements affect it? Introduction of varnish types and their differences from the perspective of dispensing. What are the criteria when choosing varnish for an application.

Good and bad programming practices. Why is my program not working?

11:30 - 11:45

Coffee break

11:45 - 12:30

AI in IoT based on AAEON gateways solutions

Maciej Tałałaj -

CSI / AAEON

12:30 - 13:00

Hot-Melt: low-pressure forming technology

Stanisław Leśniak -

OEM Electronics

Hot-melt is a low-pressure technology with poliamide and poliofelin. It is commonly used for hermetisation and protecting of electronic circuits. Process can efficently protect against moisture, dirt and vibrations.

13:00 - 13:30

Digital transformation of quoting activities for EMS

Stephane Ratelet - API Manager EMEA -

Digi-Key Electronics

Stephane will be talking about the threat of time consuming quoting processes (especially for EMS business) in the current fast prototyping and HMLV reality. He will present available tools and solutions that customers can use to minimise this time and maximise the efforts.

13:30 - 14:00

Do you like the Sun? Now you can have it!

Marc Juarez - Technical Director Seoul Semiconductor Europe -

Seoul Semi / Avnet Silica

Wojciech Musiał - General Manager East Europe Seoul Semiconductor Europe -

Seoul Semi / Avnet Silica

14:00

PSpice modern modelling

Tomasz Górecki - Eastern Europe Manager -

FlowCAD

A short introduction into PSpice AA i AD / Real example: SMPS time simulation / Basic rules for PSpice models / Virtual prototyping in C/C++ / Hardware in the Loop for IoT / Bi-directional integration of PSpice and MathWorks MATLAB
Call for papers
The "Call for Papers" for technical presentations for the Evertiq Expo in Warsaw is running until March 14, 2019. Technical presentation abstracts — which reach us before that date — will be considered for inclusion.
Prospective presenters are invited to submit abstracts (100 - 150 words). Material must be non-commercial and should detail the nature and scope of the proposed presentation. The abstract should also contain the following presenter contact details: job title, company and e-mail address.
We will promote the event across our social media platforms. This kind of brand building is probably not what comes to mind when thinking of electronics manufacturing and it may not last you a life-time — but — it will last you slightly longer than if you did it all by yourself. You can trust us on that.
Tweet, facebook, instagram about your participation, the Evertiq Expo Gothenburg and us.
#ExpoWAW — #Evertiq — #EvertiqExpo — #EvertiqNewsNetwork