Call for Papers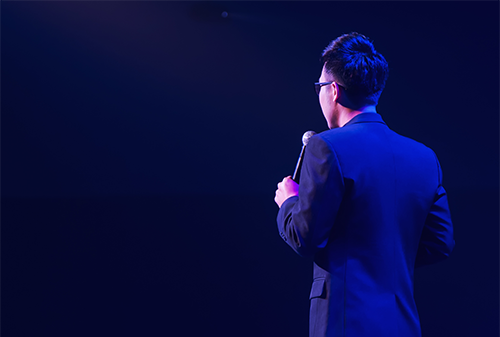 The speakers for our conference sessions are all experts in their own right. Get the big picture, look at the future landscape of our industry or get a deeper understanding of emerging technologies ... let the Expo conference sessions be a starting point for new ideas. All conference sessions are free when you register for our Evertiq Expo Lund 2019 event. Seating is — as is with most events — first-come, first-served. We are currently working on organising a very interesting and informative stage program. But it is not quite ready for the world to see. The "Call for Papers" for technical presentations for the Evertiq Expo in Lund is running until June 1, 2019. Technical presentation abstracts — which reach us before that date — will be considered for inclusion. Prospective presenters are invited to submit abstracts (100 - 150 words). Material must be non-commercial and should detail the nature and scope of the proposed presentation. The abstract should also contain the following presenter contact details: job title, company and e-mail address.
Program
09:30 - 10:00

Printed Electronics Arena – from idea to product, examples

Tommy Höglund - Manager Printed Electronics Arena -

RISE Acreo

Printed electronics is an emerging technology and have huge expected growth rate in the in the coming years. But still there is not too many examples of products and applications on the market. Printed electronics Arena in Sweden has during last decade been a place for commercialising research results and ideas from industry. We will make an overview and give examples of some different cases where we go from idea to product gathered from reality at Printed Electronics Arena and a short outlook on future applications to hit the market.

10:15 - 10:45

The secret life of shielded boxes

Jan Eriksson - Managing Director -

Detectus

This presentation will show how electromagnetic fields from electronic units can behave inside shielded boxes and leak out from it if you are not aware of the issue.

11:00 - 11:30

Navigation of motor and motor-driver jungle

Fredrik Ståhl - Marketing and development manager -

Compotech

Kevin Nunkoosingh - Application and development engineer -

Compotech

Our goal is to give a 30 minutes walkthrough into the world of motors and electric drives and not a boring presentation about the products that we carry. We will also give some information on how to guide a design team of electrical, mechanical and software engineers into making the right decision when choosing the right equipment to meet the client's specification. The presentation will be given in English but both speakers are fluent in Swedish and can answer questions in both languages.

13:00 - 13:30

to be announced

Daniel Garcia Ortega -

DVel AB

13:45 - 14:15

To be announced

Patrik Lundberg -

HARTING AB
We will promote the event across our social media platforms. This kind of brand building is probably not what comes to mind when thinking of electronics manufacturing and it may not last you a life-time — but — it will last you slightly longer than if you did it all by yourself. You can trust us on that. Tweet, facebook, instagram about your participation, the Evertiq Expo Lund and us.
#ExpoLUN — #Evertiq — #EvertiqExpo — #EvertiqNewsNetwork
Evertiq comments on scam emails
Evertiq unequivocally distances itself from these scam emails circulating. These emails are not connected to Evertiq in any way and do not reflect the ethics of this company.
Evertiq neither sells, distributes nor buys visitors and their contact details.
If you have any questions or concerns regarding this matter, please feel free to contact the Evertiq team.