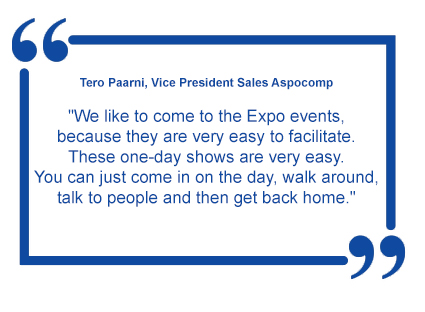 Your visitor badge not only gives you access to the entire exhibition venue, but to all the sessions listed in our stage program. If you like to participate, we would like to know who you are. Fill out the form below — fields marked with an asterisk are mandatory — and our admin system will do the rest. Now hit the 'Submit' button and we will get a confirmation email to you asap. We will also send you a reminder email with your personalised QR-Code a couple of days before the event.
You feel like this could be a perfect opportunity for your annual team building activity? The form lets you register any number of colleagues.
---
We will promote the event across our social media platforms. Tweet, facebook, instagram about your participation, the Evertiq Expo Linköping and us.
#ExpoLIN — #Evertiq — #EvertiqExpo — #EvertiqNewsNetwork
Evertiq comments on scam emails
Evertiq unequivocally distances itself from these scam emails circulating. These emails are not connected to Evertiq in any way and do not reflect the ethics of this company.
Evertiq neither sells, distributes nor buys visitors and their contact details.
If you have any questions or concerns regarding this matter, please feel free to contact the Evertiq team.