One of the biggest events for Southern Poland's Electronics Industry!
For you who work within design and purchasing of electronics. Welcome to Evertiq Expo Cracow. International Exhibition and Convention Centre EXPO Kraków - June 09, 2020 - 09:00 – 16:00.
The video illustrates our exhibition concept.
Cracow is one of the most active centres for electronic companies in Poland. Young companies – such as Estimote and Husarion for example – are already well established brands. Many others teetering on the edge of commercial success. The Krakowski Park Technologiczny or the LifeScience Cluster are examples of well-established institutional support for young business. Cracow is also home to several established Polish electronic companies that are active internationally. Comarch, Fideltronik and listed ES-System are only three examples. In recent years, Cracow has also become the preferred location for Delphi's and Motorola Solutions' development centres (among others). The Akademia Górniczo Hutnicza and the Cracow Technical University not only provided the perfect educational background, but are also home to new entrepreneurial ventures. It's close proximity to the Katowice region, with dozens of electronics companies adds to the attraction of Cracow.
We promote Evertiq Expo across our social media platforms. Use any of the following tags:
#Evertiq — #EvertiqExpo
Partner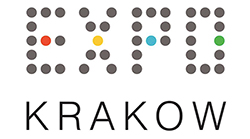 COVID-19 UPDATE
Evertiq is monitoring the situation closely and with the safety of others as our top priority.
Due to the current pandemic caused by the COVID-19 virus, we have taken precautionary measures and postponed all our Expos to new dates later this year:
NEW DATE

: Tampere – 21 April 2021


NEW DATE

: Warszawa – 01 December


NEW DATE

: Gothenburg – 14 September 2021

Berlin – 11 February 2021


NEW DATE

: Lund – 06 May 2021


NEW DATE

: Krakow – 09 June 2021
Safety measures from our side - in close cooperation with authorities in the respective countries - have been considered and introduced.
More up-to-date information can be found
on the website of the WHO
.
---
Evertiq comments on scam emails
Evertiq unequivocally distances itself from these scam emails circulating. These emails are not connected to Evertiq in any way and do not reflect the ethics of this company.
Evertiq neither sells, distributes nor buys visitors and their contact details.
If you have any questions or concerns regarding this matter, please feel free to contact the Evertiq team.