Transportation
Now for how to get to Cracow in the first place. You can catch a
direct flight to Kraków Airport
(John Paul II International Airport) from Warsaw or other major European cities, such as Munich, London, Edinburgh, Madrid, Prague, Paris or Berlin. Fly to
Warsaw Chopin Airport
and from there you have options to Kraków by air, train, bus or hired car. Take a flight to
Katowice Airport
, located around 50km north-west of Kraków. From there you have options to Kraków by air, train, bus or hired car. How to get to the International Exhibition and Convention Centre EXPO Krakow.
By Car
GPS: N50° 3' 36" E20° 0' 26"
By Bus or tram from the city centre
Bus line: 174, 178, bus stop M1 Nowohucka Tram line: 1, 14, 22, tram stop Nowohucka
Accommodation
Below, you will find a selection of hotels that are in close proximity to the exhibition venue:
Hotel Orient
Hotel Krakus
DoubleTree by Hilton Kraków Hotel
Hampton by Hilton
Please observe that we do not have an agreement with any of the mentioned hotels.
Parking
The EXPO Krakow car park has two spacious entry/exit gates and is well-lit, fenced and monitored for your convenience and security. There are bus bays, short-term parking for taxis, and parking facilities for the disabled and families with small children in the main entrance area. A parking fee has to be paid.
Venue Address
Evertiq Expo Cracow 2019 will be held at:
International Exhibition and Convention Centre Expo Krakow
9 Galicyjska Street 31-586 Krakow, Poland
Partners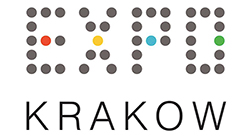 Evertiq comments on scam emails
Evertiq unequivocally distances itself from these scam emails circulating. These emails are not connected to Evertiq in any way and do not reflect the ethics of this company.
Evertiq neither sells, distributes nor buys visitors and their contact details.
If you have any questions or concerns regarding this matter, please feel free to contact the Evertiq team.