You decided to be part of this adventure called Evertiq Expo Cracow 2019? Awesome. As this is not your 'average-garden-variety' kind of event, we pulled together a neat little package for our exhibitors.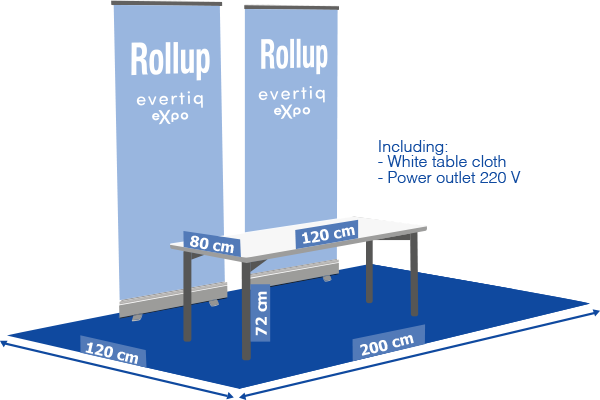 Table-top
Access to all sessions
Lunch on the event day
Up to 4 tickets for the Mingle Dinner the day before the event
So, what does that actually look like? The table-top will set you back with
EUR 1,400
+ VAT, but the gains are immeasurable. Just pack up all the components, exhibits, gadgets, 2 roll-ups + very excited and enthusiastic people ... and that's it. Your table and exhibition space will be ready for you when you arrive. You are not only able to roam the exhibition hall all day and make use of all the amenities we offer, your exhibitor badge will also give you access to our Mingle Dinner. And those are just legendary. If you want to have a look at our other sponsorship opportunities, contact our awesome
sales team
. Not to skip over the small print: we will invoice you six (6) months prior to the event or, at the latest, when the booking is confirmed. Payment is due ten (10) workdays after receipt of the invoice.
Book your table
First things first; we would like to know who you are. Fill out the form below and our admin system will do the rest. You found the perfect table, but it is already grey? Darn, someone else had the same idea and was just a little faster than you. Maybe you can find an equally perfect table that is still green. There you go; you are all set. Now hit the 'Submit' button and we will get a confirmation email to you asap.
To read more about VAT and how it relates to Evertiq Expo events:
Evertiq Expo Events and VAT
All invoices made for Evertiq Expo events will state local VAT tax. The supply of services such as fairs and exhibitions is regulated under the Exceptions in Article 53 of the EC VAT Directive (2008/8/EG); it states that the invoice should include local VAT from the country, where the events take place. However, these rules are interpreted differently in each EU country. For Evertiq Expo events held in Sweden, customers with their registered head office outside Sweden will not have VAT added to their invoice. For Evertiq Expo events held in Poland, the local VAT will be added to all invoices and for all customers. The same rules are implemented through the respective VAT Acts of all EU member states. VAT is deductible in your regular VAT report if the Evertiq Expo event is held in the country your company is registered in. In cases where the Evertiq Expo events are held in a different EU member state than your own, your company can apply for a refund through your local Tax Authorities. Customers registered outside the EU can apply for a VAT tax return with the Polish tax authorities. Advertising services are taxed by the reverse charge mechanism, when the transaction is business to business or between companies. The supply of such services is regulated under the General rules in Article 44 in the EC VAT Directive (2008/8/EG). Therefore, VAT is not added to any invoice issued by Evertiq.
Click here
---
Booking conditions

The Evertiq Expo events are organised by Evertiq New Media AB ("Evertiq"), Box 63, SE-178 21 Ekerö, Sweden, Org.no 556582-2714. A booking is finalised when it has been accepted or rejected by Evertiq. If the booking is accepted, a binding agreement has been made with Evertiq for Evertiq Expo products. This will be confirmed in writing by Evertiq.

Cancellation

A booking can be cancelled free of charge, provided the cancellation is made more than six (6) months prior to the event. If a cancellation is made 3-6 months prior to the event, 50% of the full price will be charged. If a cancellation is made less than three (3) months prior to the event, 100% of the total amount will be charged. A booking can be cancelled free of charge - at any time prior to the event - provided the cancellation is made within ten (10) workdays from the receipt of the confirmation email. A cancellation has to be made in writing.
We will promote the event across our social media platforms. This kind of brand building is probably not what comes to mind when thinking of electronics manufacturing and it may not last you a life-time — but — it will last you slightly longer than if you did it all by yourself. You can trust us on that. Tweet, facebook, instagram about your participation, the Evertiq Expo Cracow and us.
#ExpoKRK — #Evertiq — #EvertiqExpo — #EvertiqNewsNetwork
Partners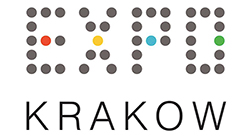 Evertiq comments on scam emails
Evertiq unequivocally distances itself from these scam emails circulating. These emails are not connected to Evertiq in any way and do not reflect the ethics of this company.
Evertiq neither sells, distributes nor buys visitors and their contact details.
If you have any questions or concerns regarding this matter, please feel free to contact the Evertiq team.