Evertiq Expo is so much more than a one-day event
It is a table-top exhibition and technical stage presentations ... all rolled into an exciting one-day Expo. The connections you make here could help you take your business to the next level. Don't miss your shot at speaking to potential new suppliers and manufacturing partners and
register today
. Don't worry, we will send you a reminder email with your entry badge a few days prior to the event.
Evertiq Expo Cracow - International Exhibition & Convention Centre - October 17, 2019
However, Evertiq is not alone in this adventure. The Evertiq Expo events cannot happen without our exhibitors and sponsors. To find out more about being an exhibitor and / or to have a look at our sponsorship opportunities, contact our
sales team
. We are sure you do not want to miss our unmissable networking Mingle Dinners. You think that an interview just might be the right idea? Get in touch and talk to our
journalists
. Those guys are always eager to interview people with cool ideas that will shape our future. Furthermore, we will promote the heck out of the event across our social media platforms. This kind of brand building is probably not what comes to mind when thinking of electronics manufacturing and it may not last you a life-time — but — it will last you slightly longer than if you did it all by yourself. You can trust us on that. Tweet, facebook, instagram about your participation, the Evertiq Expo Cracow and us, using the tags below.
#ExpoKRK — #Evertiq — #EvertiqExpo — #EvertiqNewsNetwork
The video, recorded at Evertiq Expo Warsaw 2018, illustrates our exhibition concept.
Why Cracow?
Cracow is one of the most active centres for electronic companies in Poland. Young companies – such as Estimote and Husarion for example – are already well established brands. Many others teetering on the edge of commercial success. The Krakowski Park Technologiczny or the LifeScience Cluster are examples of well-established institutional support for young business. Cracow is also home to several established Polish electronic companies that are active internationally. Comarch, Fideltronik and listed ES-System are only three examples. In recent years, Cracow has also become the preferred location for Delphi's and Motorola Solutions' development centres (among others). The Akademia Górniczo Hutnicza and the Cracow Technical University not only provided the perfect educational background, but are also home to new entrepreneurial ventures. It's close proximity to the Katowice region, with dozens of electronics companies adds to the attraction of Cracow.
Partners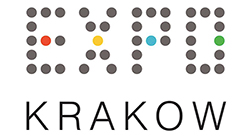 Evertiq comments on scam emails
Evertiq unequivocally distances itself from these scam emails circulating. These emails are not connected to Evertiq in any way and do not reflect the ethics of this company.
Evertiq neither sells, distributes nor buys visitors and their contact details.
If you have any questions or concerns regarding this matter, please feel free to contact the Evertiq team.