Program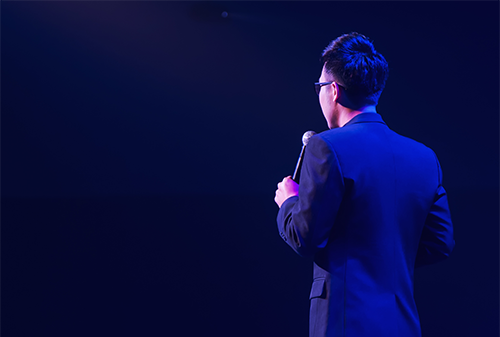 The speakers are all experts in their own right. Get the big picture, look at the future landscape of our industry or get a deeper understanding of emerging technologies. All conference sessions are free. The "Call for Papers" for technical presentations is now live. Prospective presenters are invited to submit abstracts (100 - 150 words). Material must be non-commercial and should detail the nature and scope of the proposed presentation. The abstract should also contain contact details: job title, company and e-mail address. Please send your abstract to
.
08:50 - 09:20

iREL4.0 Intelligent Reliability 4.0

Klas Brinkefeldst -

RISE IVF

iREL4.0 Intelligent Reliability 4.0 led by Infineon, budget 110 M €, A number of industrial cases that are screened and where the goal is to reduce error outcomes at all stages, from production to use and also be able to predict life in the field for individual components. Klas leads the Swedish consortium that works with power electronics.

09:30 - 10:00

Design for Regulatory

Marcus EK - Key Account Manager -

Norautron AB

How can you design successfully and manufacture electronics products that meet regulatory demands. A manufacturers point of view.

11:00 - 11:30

Crank start for connected cars

It will be a technology journey where we start in 1928 with the very first Volvo car and take us along with a technology perspective until today's self-driving cars.

12:30 - 13:00

TBA

13:15 - 13:45

First mapping of the Industry 4.0 ecosystem in West Sweden

Erik-Wilhelm Graef Behm -

Business Region Göteborg

Industry 4.0 is driving industrial development and in West Sweden and Gothenburg we have many production and manufacturing companies that are advanced in the area. Welcome to a webinar where we will present the first mapping of the region's Industry 4.0 ecosystem, which among other things will illustrate where and how Industry 4.0 is being implemented.

14:00 - 14:30

Competence development industrial digitization

Gothenburg Technical College is a training institution that conducts technical education and projects in collaboration with the business community. During this seminar we will tell you about some different projects in digitalisation that have been conducted; such as Smart Factories and more. Furthermore, we will raise the topic of opportunities, such as competence development, offered to companies that are collaboration partners for Gothenburg Technical College.
COVID-19 UPDATE
Due to the current COVID-19 pandemic, Evertiq has taken precautionary measures and postponed all Expos to
new dates
. Evertiq is monitoring the situation closely.