Sweden's Biggest One Day Expo
for the Electronics Industry
September 14 2021, 9:00 – 16:00, Swedish Exhibition & Congress Centre For You who work within Design and Purchasing of Electronics.
The video illustrates our Expo concept.
The Gothenburg region is one of the most attractive in Sweden for suppliers of electronics manufacturing, components, PCBs, and other related equipment. Below are some examples of industries, companies, and institutions presented in this region:
Automotive Industry, Volvo Cars, Volvo Penta, Volvo Truck, SKF, CPAC Systems.
Radio and Communication: Ericsson, RUAG. SAAB Electronic Defence Systems.
Chalmers University with electronics design and manufacturing programs.
Chalmers Ventures with it's many start-up companies.
Lindholmen Science Park with many projects in need of electronics production and services.
We are cooperating with
Business Region Gothenburg
. This means that we reach out to thousands of members in their networks
Microwave Road
,
Great
, and
Elektronikindustriföreningen i Göteborg
.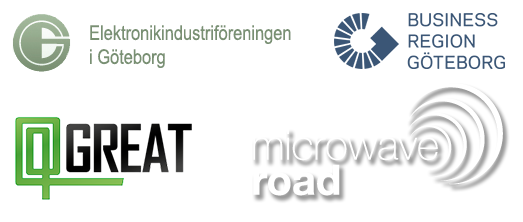 Evertiq Expo is organised by Evertiq New Media AB. A Global Network of Electronics Design and Manufacturing News.
COVID-19 UPDATE
Due to the current COVID-19 pandemic, Evertiq has taken precautionary measures and postponed all Expos to
new dates
. Evertiq is monitoring the situation closely.