Program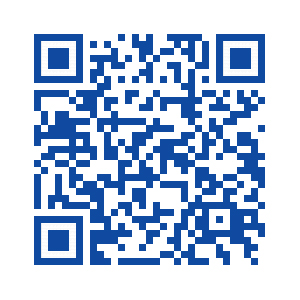 The speakers for our conference sessions are all experts in their own right. Get the big picture, look at the future landscape of our industry or get a deeper understanding of emerging technologies ... let the Expo conference sessions be a starting point for new ideas.
All conference sessions are free when you register for our Evertiq Expo Gothenburg 2019 event. Seating is — as is with most events — first-come, first-served.
---
09:00 - 09:10

Welcome at Evertiq Expo Gothenburg

09:30 - 10:00

SIO graph, Graphene Flagship and the support for electronics development

Johan Hammersberg - Associate Professor, business developer electronics -

Chalmers Industriteknik

A roadmap for graphene within the electronics sector is currently being drawn up in Sweden (high frequency electronics, print electronics, heat management and sensors) and within the Fagship, a lot of development is taking place.

10:15 - 10:45

Challenges and possibilities in the drone industry

Mats Sällberg - CEO -

Everdrone

What are the challenges and possibilities that demand attention within the market segment for drones. How does Everdrone develop software that makes many different applications possible. For the most part, the company develops software to make communication between sensors and flight control possible, but also for panning of flight routes, telemetric system etc.

11:00 - 11:30

Lean 4.0.

Hans Reich - LEAN-expert -

Chalmers Professional Education

If synergies are to be achieved from automation and digitisation, it is absolutely necessary to have a jointly agreed work method that the company is following. Hans Reich will show why Lean & Digitisation is a very powerful combination, essential if Sweden is to meet the challenges of the future.

13:00 - 13:30

European and Nordic Electronic Production – Issues and Trends

Peter Brent - Research Consultant -

Reed Electronics Research

This presentation includes a brief examination of Global Electronics production and how it has changed over the last 20+ years. We will then present the latest information and forecasts on electronic production in Europe and the Nordic area with a focus on Electronic Manufacturing Services. Because of the major changes that are occurring now, and projected for the future in the Automotive sector, we will also highlight the emerging trends and issues in this important area.

13:45 - 14:15

V2X and how cars talk to each other.

Christian Sahlén - Vice President -

ACTIA Nordic AB (part of ACTIA Group)

14:30 - 15:00

Polarion ALM: Everything you need to accelerate innovation

Yehoshua Shoshan -

Innofour

Embedded software is in virtually all the products we come in contact with every day. For example, there are 100+ million lines of code in automotive, 24% of Medical device recalls are due to software issues, and there's 15.4% growth in the software-driven "Smart Appliance" market.

As a result the use of embedded software is quickly infringing on hardware's dominance in the product development process. However in many environments software development is a siloed activity that leads to disconnects between product requirements and implementation that leads to product recalls or product failures. In legacy software development environments, many different point solutions are used to manage the application lifecycle.

As a result, development artefacts are scattered, slowing down collaboration, hindering transparency, undermining integrity and making it difficult to drive innovation. This presentation will cover the challenges in today's embedded software development and how we can help organisations with a unified solution that divers project transparency through real-time aggregated management information. It enables everyone to be aligned around what is being built and why, to drive advancement while protecting integrity and compliance. This approach helps teams respond faster and with better quality to new business opportunities and customer demands.

15:50 - 16:00

Thanks for Evertiq Expo Gothenburg
Call for Papers
The "Call for Papers" for technical presentations for the Evertiq Expo in Gothenburg is running until November 21, 2018. Technical presentation abstracts — which reach us before that date — will be considered for inclusion.
Prospective presenters are invited to submit abstracts (100 - 150 words). Material must be non-commercial and should detail the nature and scope of the proposed presentation. The abstract should also contain the following presenter contact details: job title, company and e-mail address.
We will promote the event across our social media platforms. This kind of brand building is probably not what comes to mind when thinking of electronics manufacturing and it may not last you a life-time — but — it will last you slightly longer than if you did it all by yourself. You can trust us on that.
Tweet, facebook, instagram about your participation, the Evertiq Expo Gothenburg and us.
#ExpoGOT — #Evertiq — #EvertiqExpo — #EvertiqNewsNetwork